News
|
Iceland Monitor
|
Thu 21 Jun 2018
|
12.40 GMT
Jóhann Berg unlikely to play at tomorrow's match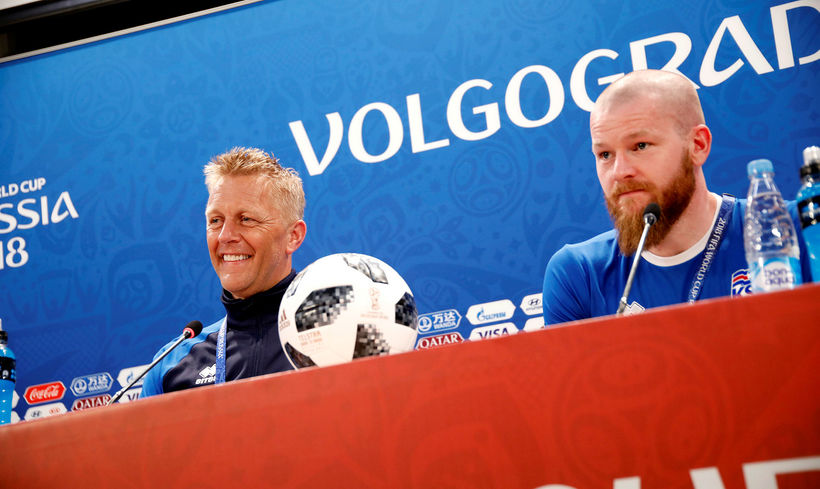 Heimir Hallgrímsson and Aron Einar Gunnarsson at a press conference in Volgograd arena this morning. mbl.is/Eggert Jóhannesson
Iceland winger Jóhann (Jói) Berg Guðmundson will probably not be playing tomorrow says coach Heimir Hallgrímsson due to injury. Hallgrímsson said this at a press meeting this morning in Volgograd, Russia.
"I'm not going to play hide and seek with the fact that it's very unlikely that he'll play. The 27 -year-old was injured during Saturdays's 1-1 Group D draw with Argentina.
Hallgrímsson was asked about the effect of the high temperature on the team's performance tomorrow. Currently it's 33 degrees C in Volgograd and it looks like it's going to be the same tomorrow.
"We played against Argentina in great, heat, a difficult match. I know it's going to be a little hotter tomorrow, and that's probably better for the Nigerians than the Icelanders. We will take this into consideration when considering our game plan."