News
|
mbl
|
Thu 14 Jun 2018
|
19.01 GMT
Watch the incredible Icelandic Coke ad directed by goalkeeper Hannes Þór Halldórsson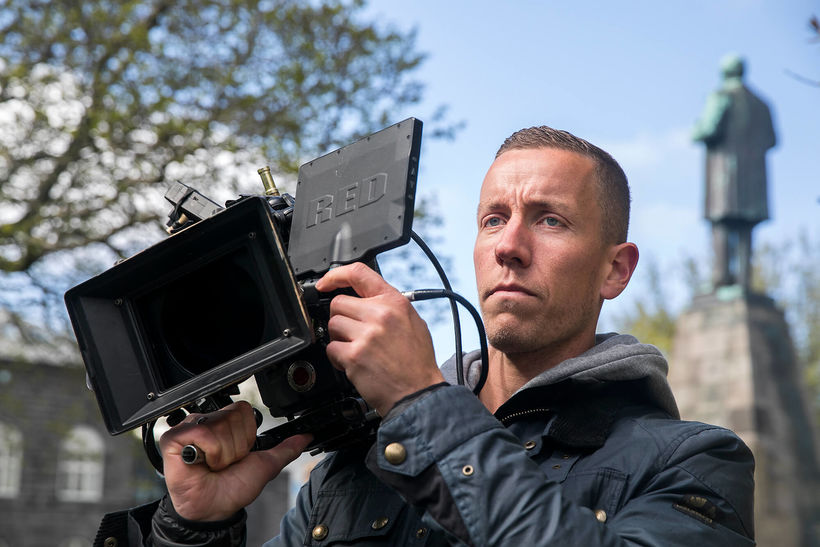 Hannes Þór Halldórsson. Líklega eini byrjunarliðsleikmaður á heimsmeistaramóti fyrr og síðar sem leikstýrir auglýsingu af þessari stærðargráðu. Ljósmynd/Maurar
"A rhytm that unites the nation," could be title of a new Coke ad produced in Iceland and directed by goalkeeper of the Icelandic national team, Hannes Þór Halldórsson who is also a filmmaker. The ad is the most expensive ad made by Coca-Cola in Iceland.
The ad was produced by agency Maurar and production company Purkur. The main theme throughout the ad is the "Hú" Viking clap and the rhytm of the clap speeds up through the duration of the ad.
Speaking to mbl.is from Russia, Halldórsson said, "I've been tempted to direct a great project since I had to put my film career on ice due to being a professional football player. I got an email from Coca-Cola the day after we secured our place in the FIFA World Cup 2018 asking me to direct a project. The offer was too good to turn down, it suited my style, it fitted into my schedule and it's for one of the largest international brands in the world. It was a no-brainer."