News
|
mbl
|
Fri 18 May 2018
|
8.36 GMT
SAR teams rescue tourists caught in avalanche on Vatnajökull glacier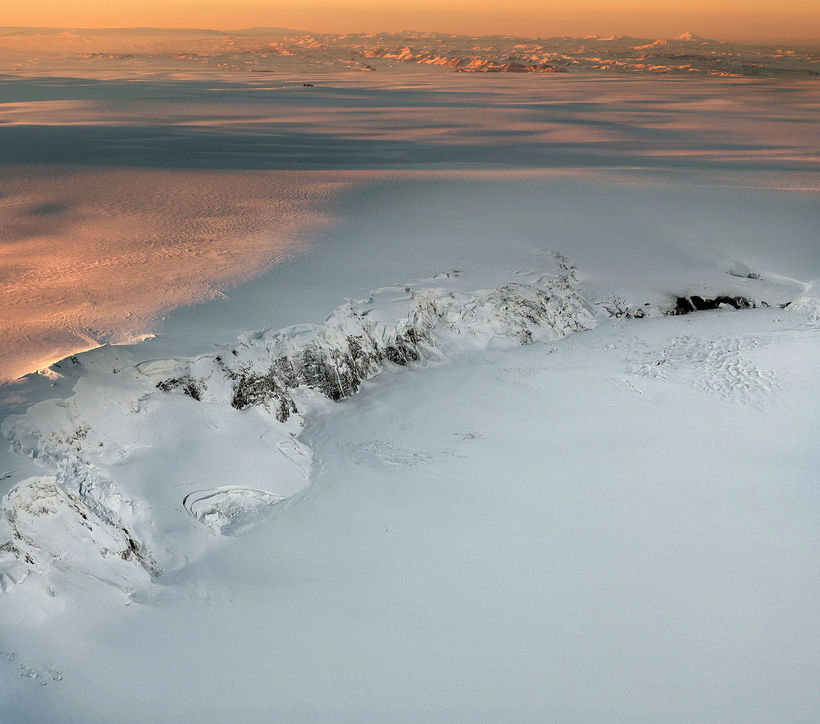 Grimsfjall, a part of Vatnajökull glacier, where the two men were caught in an avalanche. mbl.is/Ragnar Axelsson
Two tourists sent an emergency signal last night at Vatnajöull glacier. They were caught in an avalanche on Grímsfjall and SAR teams conducted an extensive search. They were found at 3 am last night.
The men had dug themselves into the snow for warmth and shelter but when they were found they were starting to suffer from hypothermia.
The men's emergency signal was able to give SAR teams a pretty accurate idea of where they were which facilitated the search.
It is unclear however how the two men, who are from Romania ended up in the slopes of Grímsfjall as they had been hiking across Skálafellsjökull on cross country skis and west across the glacier.
The men were unharmed from the ordeal and are recovering from the cold. Rescue teams added that they were well equipped and experienced mountaineers.