News
|
mbl
|
Fri 20 Apr 2018
|
14.50 GMT
"Stupid declaration," says police chief on escaped prisoner's newspaper announcement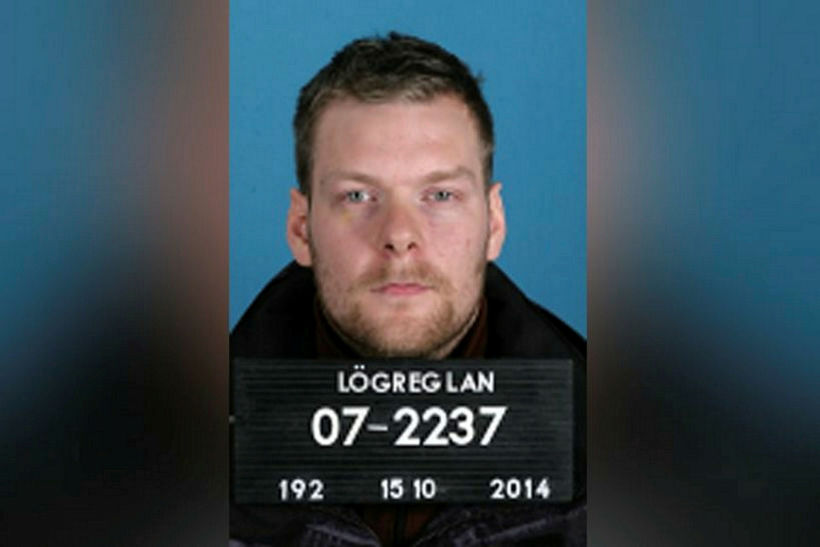 Escaped prisoner Stefánsson caused a stir by publishing a declaration in Fréttablaðið newspaper this morning. Nobody knows of his whereabouts.
Ólafur Helgi Kjartansson, chief of police in Suðurnesjar, South West Iceland, says that all of the statements made by Sindri Þór Stefánsson in a declaration sent to Fréttablaðið newspaper, are wrong, except for one. "He said that he used false ID papers, which he may be right about."
"It's possible that he was in contact with police but he has not negotated about anything or informed police about anything. This is just another subterfuge," says Kjartansson speaking to mbl.is. Stefánsson defense lawyer Þorgils Þorgilsson says that he's acting as a mediary betwen police and Stefánsson.
"It's not unusual for a defense lawyer to call police but nothing has come out of it."
He furthermore says that Stefánsson's claims that he is somehow negotiating with police are simply not true. "It's just not true. We could have had some sort of discussion with him until this stupid declaration appears. We could have looked into some sort of cooperation but that's over now."
Icelandic newspaper DV reports that according to its sources, Stefánsson had been planning an escape for several weeks, starting with having himself transferred from the Hólmsheiði security prison to the Sognið open prison by claiming he feared the other prisoners and feared that he would cause himself harm.
DV also reports that Stefánsson has a long history of involvement with crime. "He did poorly at school and had attention deficit disorder and attention deficit hyperactivity disorder. During his school years he often stole or lied. At around the age of twenty he was involved with 200 police cases in some way or another, and in most of them he was the ringleader," writes DV.