News
|
Iceland Monitor
|
Thu 18 Jan 2018
|
13.11 GMT
X-ray of man who tried to smuggle one kilo of cocaine into Iceland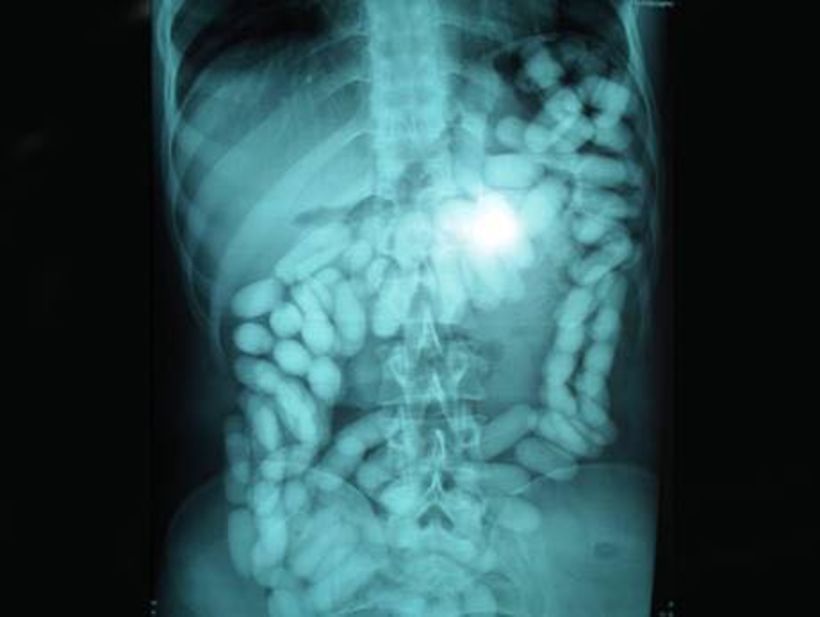 An X-ray showing the man's intentestines and stomach carrying a kilo of cocaine. Photo/ Facebook page of Reykjanes police
The Reykjanes police department, in the region of Keflavik International Airport, seized just over 42 kilos of hard drugs in 46 drug smuggling cases in 2017. One man tried to smuggle one kilo of cocaine internally.
All of the drug smuggling cases took place at the airport. Of those 43 kilos seized, 35 kilos were cocaine, 7 were amphetamines, there were also 196 grammes of metamphetamine and 61 grammes of ecstacy or mdma. Also, 240 grammes of hash were seized.
The man carrying a whole kilo of cocaine internally was a handicapped Belgian man.
One Icelandic man tried to smuggle 42 packages of cocaine internally in October. One of the packages started leaking and he was rushed to hospital in a life-threatening condition and had to undergo three hours of intestinal surgery.