News
|
mbl
|
Fri 29 Sep 2017
|
14.26 GMT
|
Modified at 21.03
Greenlandic man sentenced to 19 years in prison for murder of Birna Brjánsdóttir
Thomas Möller Olsen has been found guilty of the murder of Birna Brjánsdóttir in January this year. He was sentenced to 19 years in prison at the Reykjanes district court today.
Olsen was also ordered to pay 29 million ISK, thereof 20 million kronas to his defence lawyer and the rest to Birna's parents. i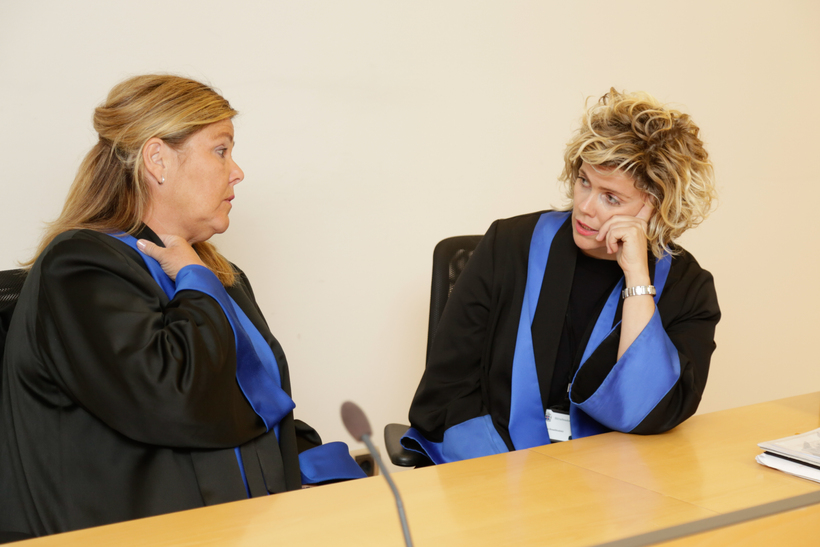 Kolbrún Benediktsdóttir deputy district attorney on the right, today at Reykjanes district court. . mbl.is/Hanna
Olsen was also convicted of smuggling 20 kilos of grass aboard the Polar Nanoq vessel.
In Iceland the maximum penalty for murder is life imprisonment but it's most common to sentence murderers to 16 years in prison.
Birna Brjánsdóttir disappeared on the night of Saturday, January 14th this year. Iceland's most extensive search and rescue took place to find her and her body was found eight days later washed up on a beach by Selvogsviti lighthouse .
Whether Olsen will be appealing the verdict to the Icelandic Court has not been decided.