News
|
Iceland Monitor
|
Tue 13 Jun 2017
|
10.56 GMT
Icelandic President hikes to the country's highest peak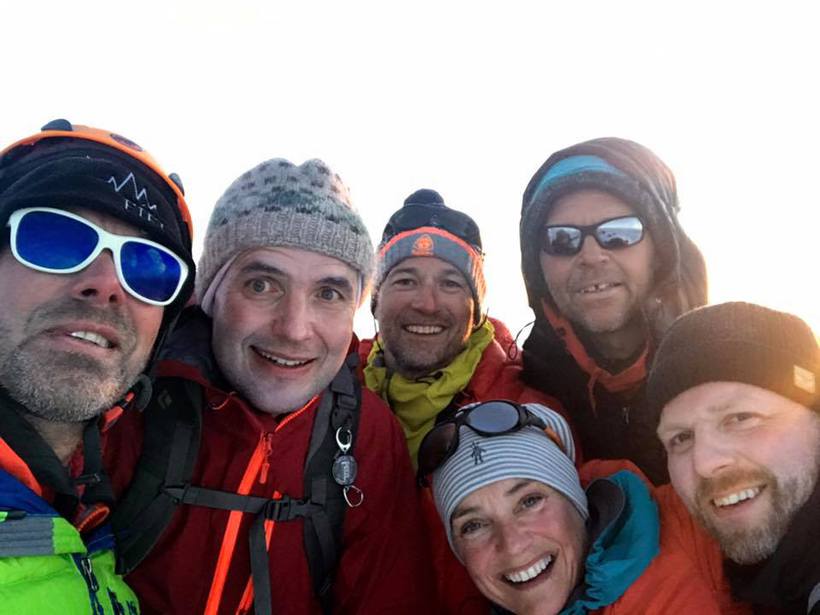 Icelandic President Guðni Th. Jóhannesson on top of Hvannadalshnúkur peak. He's second from the left. Photo/ Tómas Guðbjartsson
President Guðni Th. Jóhannesson reached Hvannadalshnúkur, Iceland's highest peak, last night.
This was reported by Nútíminn. Accompanying Jóhannesson was a group of people that included famous Icelandic heart surgeon Tómas Guðbjartsson who posted the photo on Facebook lat night.
Hvannadalshnúkur is a pyramidal peak on the northwestern rim of the summit crater of the Öræfajökull volcano. The peak is part of Vatnajökull National Park.
President Jóhannesson is an avid sportsman and takes part in the Reykjavik marathon regularly running the half marathon. He takes his children to school and playschool by bike every day.