News
|
Iceland Monitor
|
Tue 9 May 2017
|
17.36 GMT
Svala prepares for Eurovision with honey, music and stretches
The first preliminary round of the Eurovision Song Contests is tonight. Iceland's Svala Björgvins will be the 13th to step on stage to perform her song Paper.
Last night she performed for the judges, and was happy with the performance. "Everything went very well last night. I put my soul into it, and I hope it came through," says Svala Björgvins. The judges' vote makes up for 50% of the final score in the contest.
Honey and pineapple juice part of the preparation
"I warm up my voice, do exercises. Drink coffee but no soda, it's not good for the vocal cords. I drink pineapple juice and honey, which lubricates the vocal cords. It's a trick I have used for many years," she says when asked about preperations for tonight.
Svala preps her body by streching. "I also prepare mentally with positive thoughts and lively music like Bruno Mars, Michale Jackson and Páll Óskar (Paul Oscar), and I listen to my father's music."
Svala's father is the renowned Icelandic singer Björgvin Halldórsson. He will be reading the scores from Iceland tonight. He has experience in this particular field, he competed in Eurovision in 1995, and claims he is even more nervous now.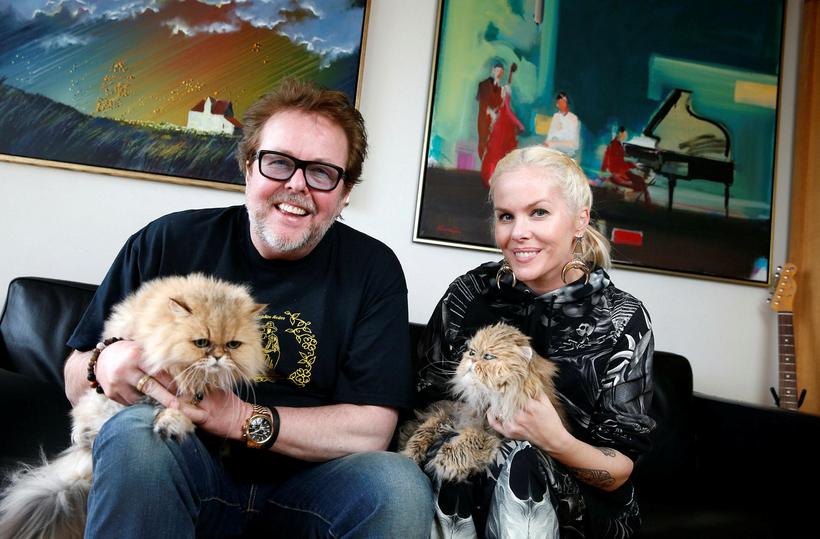 Svala and her father, singer Björgvin Halldórsson Photo: Iceland Monitor/ Golli / Kjartan Þorbjörnsson
The song was not written for Eurovision
Svala didn't write the song Paper for Eurovision. She hadn't found a place for it when her husband, Einar Egilsson, suggested putting it up for the preliminary competition in Iceland.
The song is very personal for Svala. It is about defeating difficulties. She wanted it to be relatable for anyone facing difficulties, but the inspiration was her own anxiety.