News
|
Iceland Monitor
|
Sat 18 Mar 2017
|
15.55 GMT
Iceland's premier UFC fighter Gunnar Nelson in the cage tonight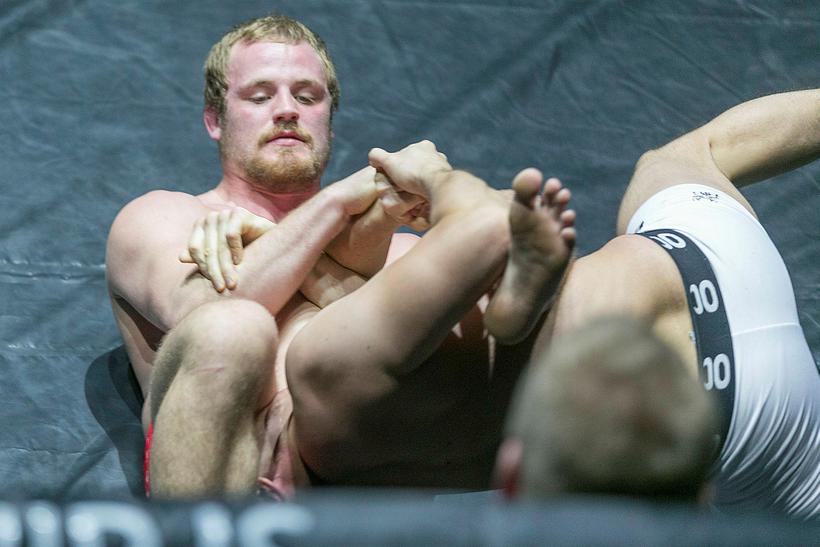 Gunnar Nelson competing in UFC has created a great interest for the sport in Iceland. Photo: Iceland Monitor: Ómar Óskarsson
Gunnar Nelson is without a doubt Iceland's best UFC fighter. He enters the cage tonight in London, against American Alan Jouban. Gunnar is ready for the fight, or so he said in an interview with mbl.is (Iceland Monitor's sister media in Icelandic) earlier this week.
Gunnar ranks nr. 9 of the best fighters in welterweight, Jouban doesn't reach the top 15. He is very popular in Iceland, known for his calm and laid back attitude. It is certain that just about every sports bar in Iceland will be packed tonight with people watching the fight, whitch starts at 21:00.
Weight a big issue
"There is always a certain excitement, but I'm used to it. Now I need to watch might weight," says Gunnar.
There has been much discussion on the weight of UFC fighter after Russian Khabib Nurmagomedov ended up in a hospital two days before his fight the other day. He was trying to lose weight for a fight to reach the right weight for the division.
"People are cutting down to drastically. I cut 5 kilos from the start, many cut more than ten," the journalist and Gunnar agree that it's too dangerous. "This is one of the main risks in this sports, which is nothing short of ironic."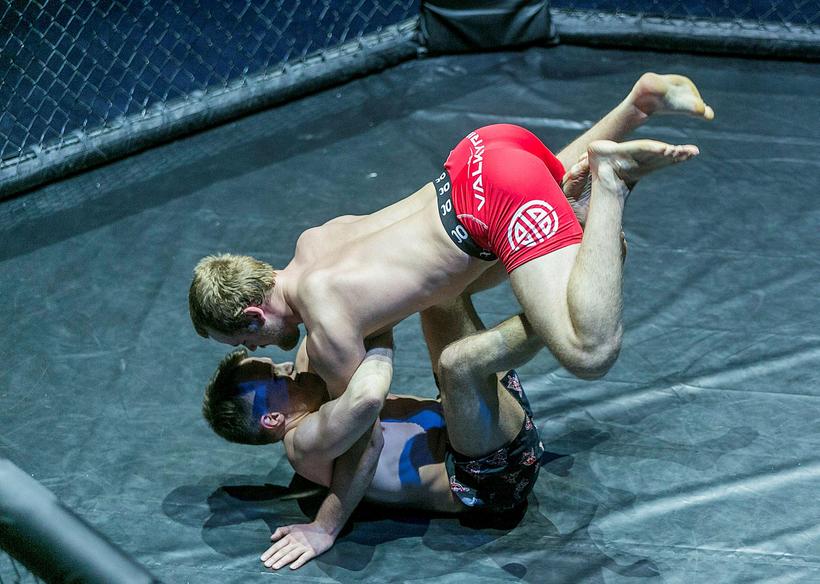 Gunnar Nelson is known for being a good friend of Conor McGregor, who is perhaps one of the most famous UFC fighters today. Photo: Iceland Monitor/Ómar Óskarsson
Has some plans but plays it by the ear
Gunnar is optimistic about the fight. "This is one hell of a guy, we'll see on Saturday just how strong he is." Jouban is a strong fighter standing up, and prefers boxing to wrestling, as opposed to Gunnar.
Asked if he prepares tactics for each fight, Gunnar answers yes. "I have some plans, but as soon as the fight starts I play it by the ear. It's usually the plan to get the fight down to the floor, it's more practical for me. I've trained much in that and am usually better than my opponent."
Wrestling on the floor is however not the only strategy. "You can't be too nervous getting the fight down to the floor. That's something that fighters can fail on, being to desperate on getting the fight to go your way.
Jouban has won his last three fights, Gunnar think that is a perfect time to meet him in a fight. "It's great that he won the last three fights, makes the fall even greater. It wouldn't be much fun if he'd lost the last three!"