News
|
Iceland Monitor
|
Tue 31 Jan 2017
|
12.58 GMT
Icelandic tae kwon do champion barred from US flight as he's born in Iran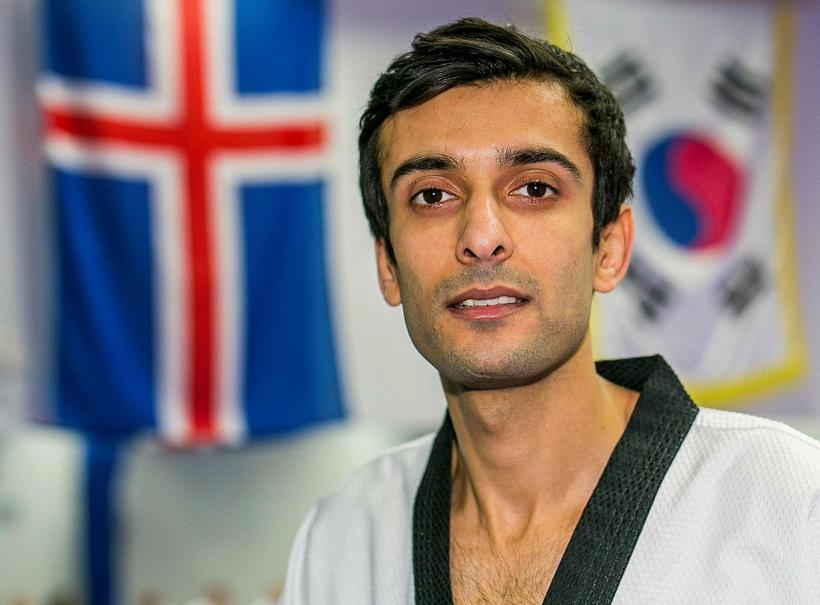 Icelandic citizen Meisam Rafiei is a tae kwon do champion and was on his way to compete for Iceland in the US. Iceland Monitor/ Ómar Óskarsson
A member of the Icelandic national tae kwon do team was unable to fly to the US for a championship because of Trump's travel ban and executive order on immigration. Meisam Rafiei is an Icelandic citizen but was born in Iran.
Rafiei has competed numerous times in international tae kwon do championships on Iceland's behalf, including World and European championships. He was a Nordic countries champion in 2016. Speaking to mbl.is Rafiei explains that he was heading to the US Open in tae kwon do along with other Icelandic team members.
"I knew about the order of immigration and was of course stressed, I imagined that this might happen because of my background."
The US embassy in Iceland told the tae kwon do associtiation in Iceland that Rafiei could fly to the US but once there he would be barred from entry or even arrested and was advised not to go. The association kept trying to ensure that he would get to LA where the championship was taking place.
"All my friends were going to the airport and I was really sad. I decided to go for it anyway. I've been really preparing for this championship."
Once at Keflavik International Airport, staff at WOW air found out that since Rafiei had an Icelandic passport he would be let into the US. He got a boarding pass and both WOW air staff and he himself were happy with the conclusion.
"I was so happy. And then we got on board the plane and sat down. Suddenly a crew member walked up and asked to see my passport. I was then told I couldn't go and was escorted from the plane."
What had happened in the meantime is that US authorities had contacted WOW air and told them they had no permission to take this passenger to the US. "I felt bad being shown off the plane in front of everyone, it was as if I'd done something wrong. All I was going to do was compete in sports. "
Rafiei is the first passenger of WOW air that has been unable to go to the US due to Trump's travel ban on people from seven Arabic countries.