News
|
mbl
|
Mon 23 Jan 2017
|
13.28 GMT
|
Modified at 13.43
"Everyone in Greenland is talking about Birna"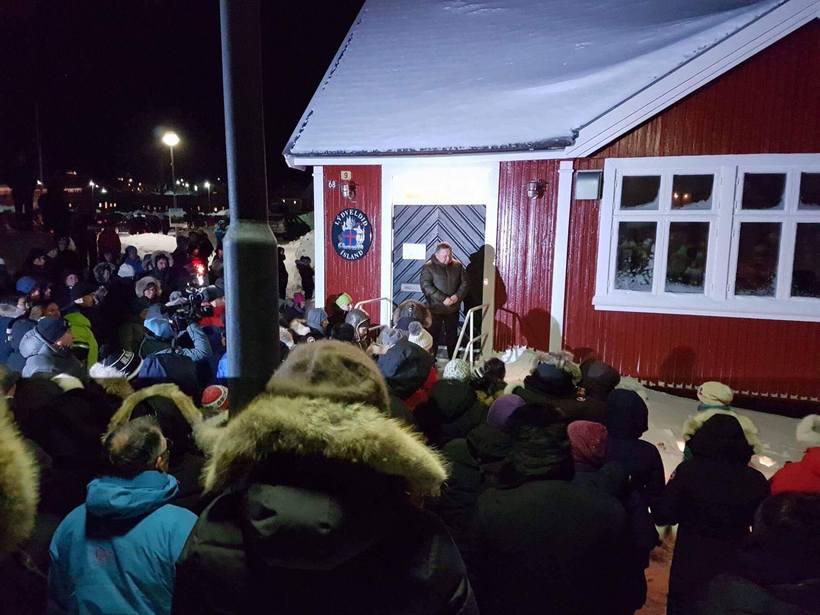 Greenlanders show their unity with Icelanders over the tragedy surrounding Birna Brjánsdóttir's disappearance and subsequent death. Photo/Ajaana Olsvig Kristjánsdóttir
According to Ajaana Olsvig Kristjánsdóttir around 300 people lit candles and laid flowers in front of the Icelandic consulate in Nuuk to express their condolences for Birna Brjánsdóttir who was found dead on a beach yesterday after being missing for eight days.
Two Greenlandic men are in custody on suspicion of a heinous crime. Memorial events took place in six different towns in Greenland last night.
"It's a sad day, we're all so sad and worried," said Aviâja E. Lynge who first came up with the idea of lighting the candles.
"Everyone in Greenland is talking about this. Every home, everyone on every street corner. We're following the English news or using Google translate to translate Icelandic ones," she says speaking to mbl.is.
Many of those who wanted to come to the memorial event couldn't make it due to the stormy weather and temperature of -17 C. "They put candles in their window instead. It's the only thing we can do."