News
|
Iceland Monitor
|
Sat 21 Jan 2017
|
14.00 GMT
|
Modified at 17.47
Largest search and rescue in Iceland history takes place today - to find missing girl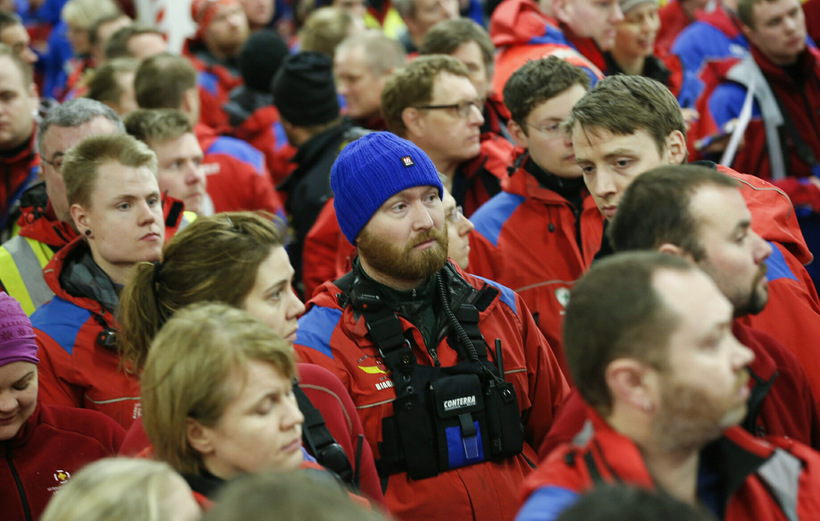 Hundreds of SAR team members are looking for Birna Brjánsdóttir today. She has been missing for one week. mbl.is/Eggert Jóhannesson
Over 500 SAR team members, dogs, drones, a helicopter, cars and all terrain vehicles are all searching for Birna Brjánsdóttir today. Traces of blood were found in the vehicle rented by two crew members on Greenlandic trawler the Polar Nanoq.
Birna Brjánsdóttir, a 20 year old woman has now been missing for one week after having gone out on a night on the town.
Police chief Grímur Grímsson who is heading the investigation for the Reykjavik Metropolitan Police says that police have mapped out where the red Kia Rio car drove in Reykjavik and in Hafnarfjörður. "What happens next is something we cannot be sure of. One part of our theory is that Birna got into the car at Laugavegur 31."
Police are appealing to people who may have seen the red Kia Rio between 7 - 11 am last Saturday.
One of the men arrested is 25 years old and the other is 30 years old and they are in police custody on suspicion of a heinous crime.
President Guðni Jóhannesson wrote a statement this morning to the Icelandic nation saying that his thoughts were with the family and friends of Birna as well as all those trying to resolve the case and the hundreds of SAR team members looking for her. He added that people need to be careful not to become prejudiced or suspicious, thus referring to a couple of incidents where Icelanders have shown prejudice against Greenlanders in Iceland in the last couple of days.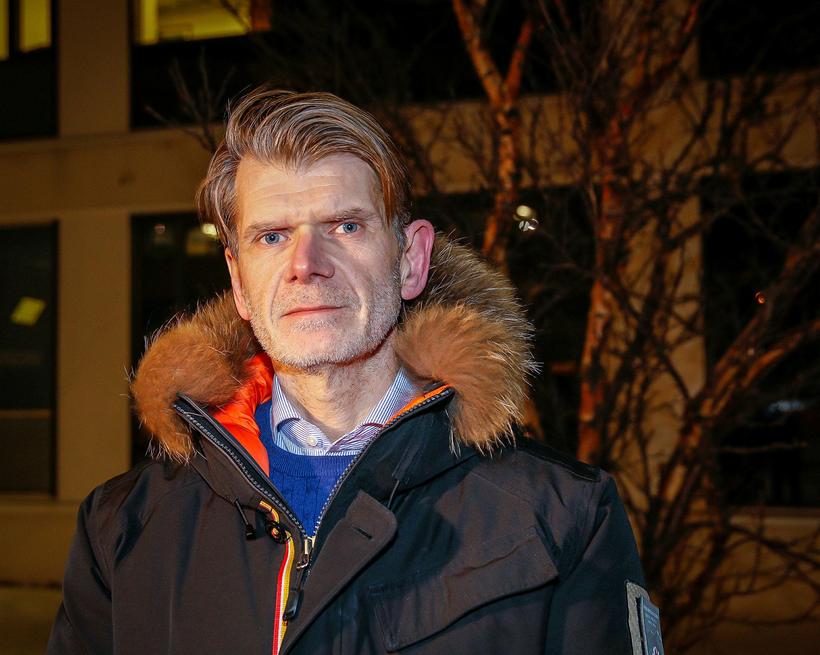 Policeman Grímur Grímsson is heading the investigation on what happened to Birna. Mbl.is/ Árni Sæberg
Police officer Grímsson also said to Rúv , "The Greenlandic nation is not a suspect in this case. Greenland is a nation which we consider our friends and we should treat our brothers from Greenland in that manner."