News
|
mbl
|
Tue 17 Jan 2017
|
12.02 GMT
|
Modified 18 Jan 2017 15.47
Drones search for missing woman over Hafnarfjörður
Dr.Martens shoes were found near the harbour at Hafnarfjörður late last night but it is still unclear whether the shoes belonged to missing young woman Birna Brjánsdóttir. Drones are covering the area which wear found near the Atlantsolía oil tanks.
Chief of the investigation at the Reykjavik Metropolitan Police, Grímur Grímsson, says that Birna was seen on no other security camera footage except the one we published last night of her walking in an inebriated state up Laugavegur shopping street. She disappeared from sight outside Laugavegur 31.
"If they are indeed her shoes that were found it is more likely than not that the shoes are hers."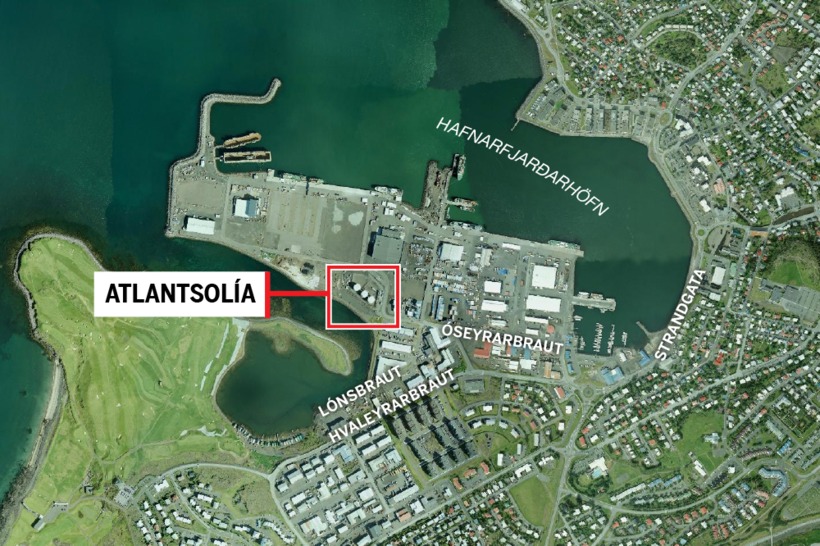 The spot where a pair of Dr.Martens shoes were found. Birna Brjánsdóttir was wearing such shoes when she disappeared. Kort/Loftmyndir-mbl.is
SAR teams are searching for Birna in Hafnarfjörður and divers are searching the harbour.
Police and Birna's family are still pleading for information on her whereabouts.
Update: Police have confirmed that the shoes are of the same size that Birna uses.