News
|
Iceland Monitor
|
Mon 16 Jan 2017
|
10.30 GMT
|
Modified 18 Jan 2017 15.46
Search still on for missing woman - driver of red car asked to come forward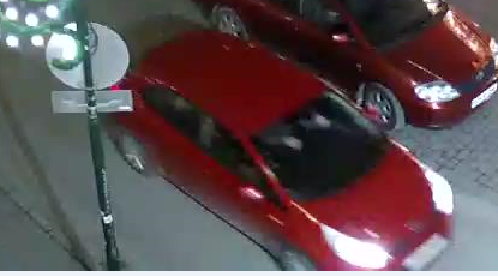 The driver of a red Kia Rio is asked to contact the police as soon as possible as they may be the last person to see where she went. Photo/ Reykjavik Metropolitan Police
The Reykjavik Metropolitan Police is still searching for Birna Brjánsdóttir, twenty years old, who has been missing since early Saturday morning.
The last time she was seen was at the Húrra music venue and nightclub on Friday night. She is seen on security cameras walking alone up Austurstræti, Bankastræti and Laugavegur to the building at no.31 where she disappeared from sight at 05:35. Police ask anyone who has any clue of her whereabouts to call 444- 1109.
For the sake of obtaining more information police have asked media to publish photos from security cameras in the city centre. On the photographs you can see a red car, probably a Kia Rio, which was driven down Laugavegur and stopped at the building on Laugavegur no.31 at 05:25 on Saturday morning. Police ask the driver to come forward as soon as possible in order for police to gain further information about where Birna went.
Birna is 170 cm tall, about 70 kg. and has long auburn hair. Birna was wearing black jeans, a light-grey sweater, a black fleece hooded jacket and black Dr. Martin shoes.
Police furthermore ask anyone who was walking in that area at 05:25 on the morning of January 14th and who may have seen Birna Brjánsdóttir to contact the police.