News
|
Iceland Monitor
|
Fri 8 Jan 2016
|
20.00 GMT
|
Modified 27 Apr 2016 14.01
Over 3000 Icelanders turn to Zuist religion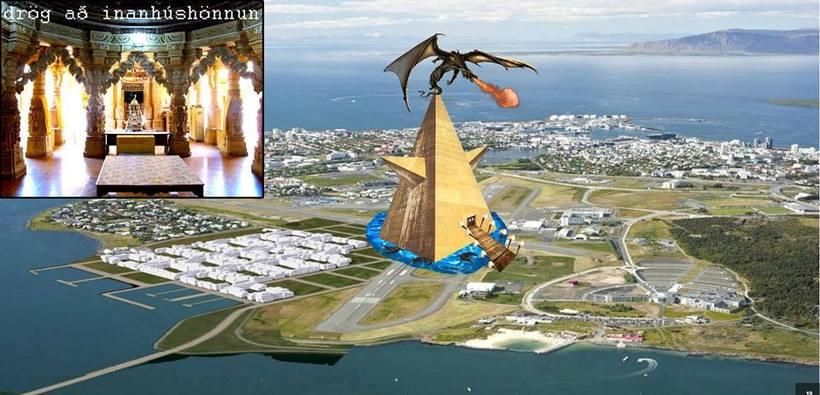 Several ideas have been aired about a Zuist temple in Reykjavik, including this golden pyramid in Vatnsmýri. Photo/ Zuism Facebook page
In a report by the National Registry of Iceland it appears that 3,176 Icelanders left the National Church of Iceland last year to join the Zuist religion.
The Zuism website advertised late last year that anyone over the age of 16 registering with the religion ( and thus unregistering from the National Church of Iceland) would get a refund for these fees called parish fees. However, tax authorities have responded to mbl.is explaining that if Zuists go ahead to refund parish fees to their members they will have to pay income tax from these funds.
Zuists aim to abolish government funding to religious organisations in the form of parish fees and believe that the "state should stop gathering data on the personal religious beliefs of Icelanders."
In recent years there has been increasing pressure from over half of the Icelandic public, according to polls, to separate church and state.
See the Zuism Facebook page here.