News
|
Iceland Monitor
|
Mon 7 Dec 2015
|
22.10 GMT
Weather goes crazy in Reykjavik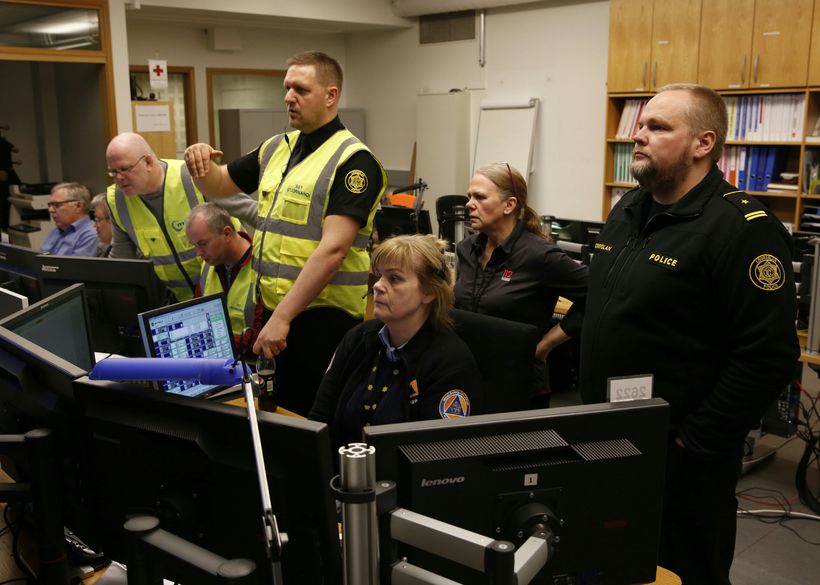 The team at the Civil Defence in Skógarhlíð, Reykjavik. The storm is now hitting the city full force. mbl.is/Júlíus
Rescue teams are now hard at work in the capital helping with shattered windows and loose objects flying about.
Boats have slipped their moorings and roofs are blowing off houses. Wind speeds at Hólmsheiði have reached 28 m/s and the winds will be worsening still.
The situation in North Iceland has also become difficult especially in Skagafjörður, and the weather up there won't reach a climax until midnight.
The Westman Islands and the area underneath the Eyjafjöll mountains is getting the worst of the hurricane force winds.