News
|
mbl
|
Sat 5 Sep 2015
|
20.25 GMT
|
Modified 6 Sep 2015 9.35
Arna Ýr is Miss Iceland 2015!
Arna Ýr Jónsdóttir was crowned Miss Iceland 2015 at a glittering live event in Reykjavik's Harpa Concert Hall and Conference Centre this evening. She will represent Iceland at the international Miss World competition in China on 19 December.
The show was presented by Kjartan Atli Kjartansson and a jury of six judged the 24 candidates, as they were put through their paces to determine who should win the prestigious ticket to China.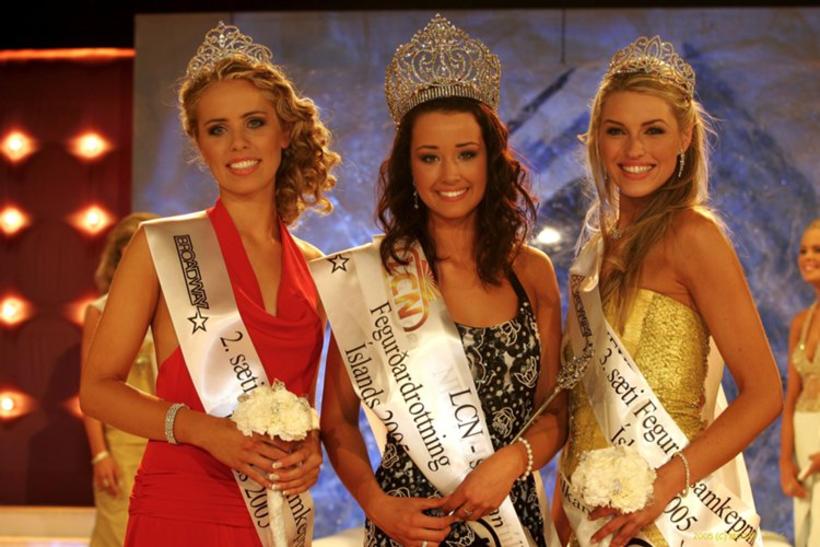 Unnur Birna Vilhjálmsdóttir (centre) became Miss Iceland in 2005 and went on to be crowned Miss World.
The show consisted of video presentations of the contestants and a catwalk show featuring the girls resplendent in swimwear, day wear and evening wear.
Charitable work is at the heart of the contestants' performance this year. The group has reportedly raised almost ISK 1 million (approx. €6,900) for various good causes in preparation for the competition.
The 24 beauties were competing for five different titles (including the top accolade of 'Miss Iceland 2015') this evening. The winners were:
Miss Top Model Iceland 2015: Íris Rós Hauksdóttir
Miss Talent Iceland 2015: Malín Agla Kristjánsdóttir
Miss Sport Iceland 2015: Telma Fanney Magnúsdóttir
Miss People's Choice Iceland 2015: Helena Reynisdóttir
Miss Iceland 2015: Arna Ýr Jónsdóttir
The results were determined either by the jury or televotes.
Below is a video presenting all of tonight's contestants:
Ungfrú Ísland í Hörpu og í beinni útsendingu á Stöð 2 í opinni dagskrá kl. 19:15 í kvöld. Ekki missa af þessu stórglæsilega kvöldi!

Posted by Ungfrú Ísland on Saturday, 5 September 2015
Related article: