News
|
Iceland Monitor
|
Fri 14 Aug 2015
|
11.15 GMT
Three tourists swept out to sea at Dyrhólaey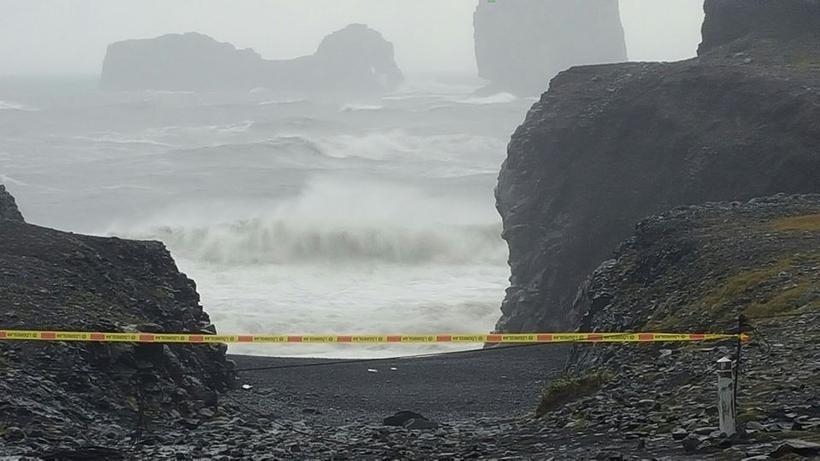 A barrier has been put up at Víkurfjara to prevent people from going to the beach. From the Facebook page of the South Iceland Police
According to the South Iceland police, a dangerous situation came up yesterday afternoon when three tourists at Kirkjufara beach on the south coast were swept out to sea by a powerful wave.
Kirkjufjara beach is close to the much visited cliff of Dyrhólaey, near Reynisfjara beach and the town of Vík.
Police were called out at five thirty yesterday afternoon to come to the aid of three tourists who were visiting the site with a group. They were assisted back to shore and were unharmed, but shocked and cold.
As a consequence, the police at Vík put up a barrier at the beach to warn people of going there, as waves are very strong at Víkurfjara, Reynisfjara and at Dyrhólaey.