News
|
Iceland Monitor
|
Wed 1 Jul 2015
|
15.08 GMT
|
Modified 14 Apr 2016 16.33
Iceland joins 40% emission target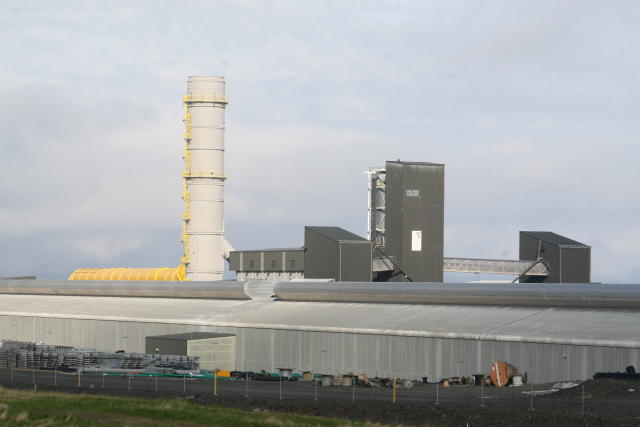 Iceland's high carbon footprint is attributable to heavy industry, car use and the fisheries fleet. Photo: Sigurður Bogi
The Icelandic government intends to sign up to a joint target – together with the European Union (EU) and Norway – for reducing carbon emissions by 40% by 2030.
A United Nations (UN) climate summit will be taking place in Paris in December. The hope is to reach an international deal on reducing carbon emissions to avert the worst effects of climate change.
Iceland joins EU/Norway 40% target
Iceland's Ministry of Foreign Affairs issued a statement yesterday announcing that it will be taking part in an overall 40% reduction target with the EU and Norway.
The EU/Iceland/Norway group has yet to decide upon exactly how the 40% reduction (between 1990 and 2030) will be distributed among the various countries, but this work should be completed in time for the December talks.
What more can be done in Iceland?
Iceland has already pledged to reduce emissions by 20% by 2020 as a signatory of the Kyoto Protocol, and this new commitment will certainly take the country beyond that.
The Institute of Economic Studies of the University of Iceland is working on specific proposals for what more Iceland can do to further reduce carbon emissions.
While Iceland does not use fossil fuels to produce electricity, the carbon footprint of each individual is very high compared to other European countries.
Details needed
News of the Icelandic pledge has been welcomed by Árni Finnsson, Head of the Iceland Nature Conservation Association.
"It is sensible for Iceland to be on board with other European countries as we are already part of the EU's Emissions Trading System (ETS) and it would be harder for us to have an effect on our own," Finnsson explains.
"But what is lacking is a clear policy of what Iceland intends to do nationally. […] All we have is a general pledge to reduce emissions by 40% in conjunction with other countries. The question is whether Iceland will follow Norway's example and set an ambitious national 40% reduction target or whether it will be holding up the rear in the hope of a free ride?"