News
|
Iceland Monitor
|
Thu 28 May 2015
|
15.52 GMT
|
Modified 31 May 2016 15.36
"Iceland's biggest contribution to the world"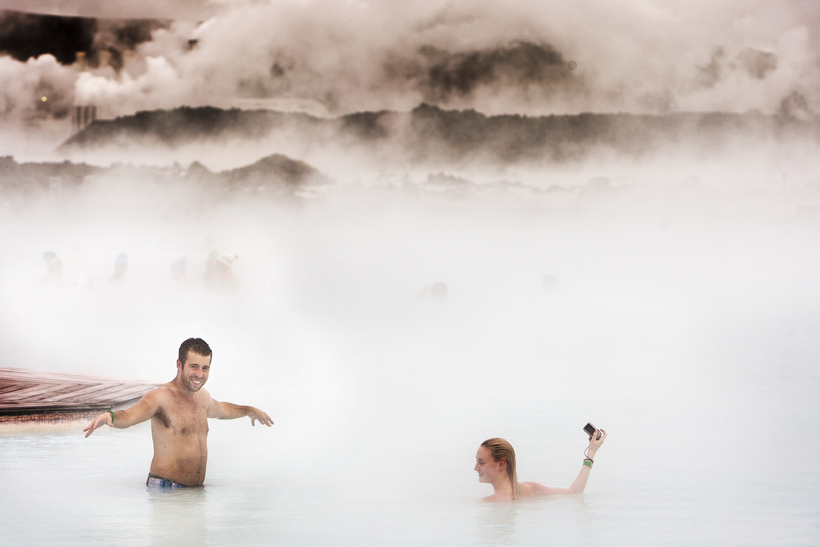 Iceland's famous Blue Lagoon is one of the companies to have thrived within the Park. Photo: Kristinn Ingvarsson
The President of Iceland has hailed the Reykjanes Geothermal Resource Park (GRP) as "Iceland's biggest contribution to the world this century".
GRP is a "sustainable industrial park" in south-west Iceland showcasing geothermal energy and its uses. According to the Park's website, "[t]he underlying concept is that the spill or 'waste' from one company in the park can be used as input for another company".
Speaking at a conference on GRP at Harpa Concert and Conference Hall this morning, President Grímsson expressed the hope that the Park will one day become as popular as the Blue Lagoon as a tourist destination. "The world is interested in seeing not only Þingvellir and Geysir, but also the realities of green energy," he stated.
An economic driver for the area
"GPR forms part of efforts to ensure sustainable use of geothermal resources," explains Kristín Vala Matthíasdóttir, CEO of the Park. "The geothermal power plant [run by HS Orka, an Icelandic energy and electricity producer] lays the foundation for diverse innovation."
Some 500 people currently work at the Park, which generated ISK 20.5 billion (approx. €140 million) in revenues in 2013, some 1% of Icelandic GDP.
According to a report by Icelandic financial institution Gamma, unemployment in the Suðurnes region has been cut by two percentage points thanks to GPR. Some ISK 20-25 billion (approx. €135-170 million) will be invested in the Park over the next 2-5 years.
Bright prospects
Exciting opportunities for the future lie ahead in isolating various minerals and metals present in geothermal fluid and extracting carbon dioxide from geothermal gas. "There are clearly many opportunities for growth at the park," reads the report. "There are plans for further development and investment by business, while the number of companies present is expected to grow."

More information on GRP can be found at the Park's website here.