News
|
Iceland Monitor
|
Sat 9 May 2015
|
8.30 GMT
Michael Moore meets Jón Gnarr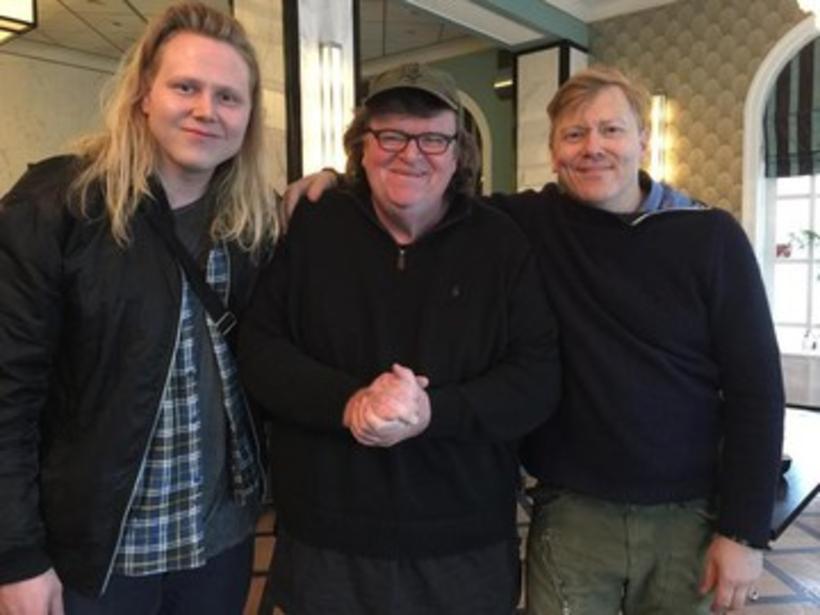 Jón Gnarr published this photograph on Facebook yesterday. From left to right: Gnarr's son Frosti, Michael Moore and Jón Gnarr. Photo/ from Facebook
US filmmaker Michael Moore is in Reykjavík. Former Mayor Jón Gnarr published a photograph of them together last night on Facebook. Birgitta Jónsdóttir, captain of the Pirate party revealed last night, also on Facebook, that she will be meeting Moore today to discuss the Pirates and IMMI (International Modern Media Institute).
Webzine Nútíminn first revealed that Moore was currently in Iceland. The news story in Nútiminn says that Moore is making a documentary on the Icelandic and the Norwegian healthcare system.
Moore's most famous documentaries are
Fahren­heit 9/​​11, Bowl­ing for Col­umb­ine and Sic­ko.