News
|
Iceland Monitor
|
Wed 1 Apr 2015
|
18.30 GMT
Icelandic company brings holograms into the workplace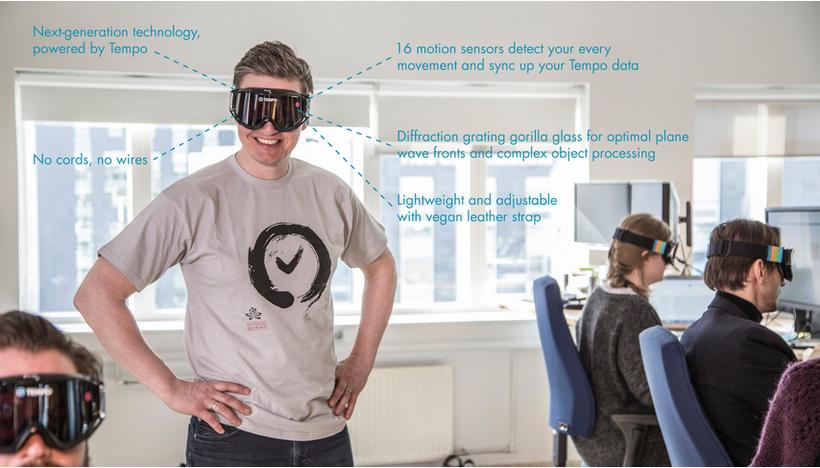 Tempo announced a "game changing augmented reality solution for managing, tracking time and staying on budget." And giant ski goggles to wear at work. Screenshot: Tempo ad
Or possibly not, but Tempo, a project and portfolio management solutions company made an impressive press release today for the new Tempo Vision, which "tranforms the way teams experience their work reality with holograms."
The new technology promised to create new work realities, new ways to naturally interact, go beyond the computer screen, sync up daily life with the Tempo software and reduce workplace stress and being able to hold virtual meetings with your distributed teams. Maybe the vegan straps on the device were a giveaway for something too good to be true.
Here's the impressive Tempo Vision advert released today.
Tempo Vision - Transform your work world with holograms from Tempo for JIRA on Vimeo.