News
|
Iceland Monitor
|
Mon 30 Mar 2015
|
10.32 GMT
|
Modified at 10.54
Naked breasts are not shameful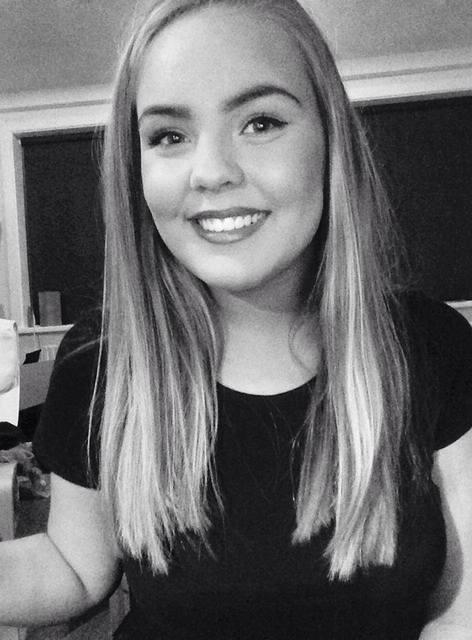 Hrafnhildur Lára Ingavarsdóttir experienced harassment because of a photograph which she innocently sent to a few of her friends. Photo/ From Hrafnhildur Lára Ingvarsdóttir
"Those who posted up my photograph have no power over me anymore because my body belongs to me," wrote eighteen year old Hrafnhildur Lára Ingvarsdóttir in a caption to a photograph which she shared on Twitter last week in the #FreeTheNipple revolution in Iceland. She is topless in the photograph, a photograph which was once used to shame her and caused her a lot of pain and discomfort which led to depression.
Her best friend circulated the photograph
"I was 14 or 15 years old when I got my nipple pierced. I sent a photo of it to a couple of my best girlfriends on Snapchat, a photograph which was not sexual in any way. They took a screenshot of the photo and that didn't bother me as they were my best friends and I trusted them implicitly. I never expected anything bad to happen," explains Ingvarsdóttir.
A while later a great number of people started contacting Ingvarsdóttir telling her that they'd seen the photo. The harassment started to occur on a daily basis and she received numerous anynomous messages which included the photograph. She explains the effect this had on her mental wellbeing and how the harassment and shame led to a serious bout of depression.
"I became really depressed.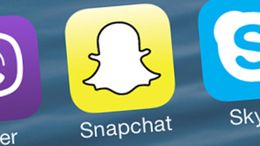 Snapchat
I felt disgusting and was ashamed," she says and adds that she couldn't tell her family what was going on as she was so worried about their response. She adds that she couldn't confront the girls who she had believed to be her friends. Their reply was that she was responsible for sending them the photo and therefore responsible for it being shared on the internet and on social media.
"What if I post the photo up myself?"
Ingvarsdóttir says that the distribution of the photograph started to seriously affect her life and that wherever she went, she started to worry about whether people had seen a photo of her breasts. However, when she heard about the #FreeTheNipple cause on Twitter she started to think, "What would happen if I post the photo up myself?"
"I realised that I could publish the photograph in an environment where so many other women were doing it, and one of the reasons they did so was to fight against exactly what happened to me," she explains and adds that she had to think long and hard before deciding to share the photo. "I asked my boyfriend what he thought and he supported me all the way.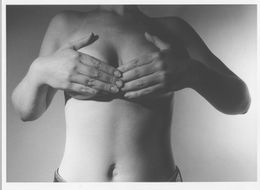 BRJÓSTIN eru veigamikill þáttur í sjálfsmynd kvenna og margar konur eru nógu óánægðar með stærð þeirra og lögun til þess að leggja á sig skurðaðgerð. Photo: Þorkell Þorkelsson
He said that my body belonged to me."
Late on Wednesday night, Ingvarsdóttir tweeted the photograph. " I wanted to support the cause. I don't want anyone to go through what I went through. Naked breasts are not shameful. "
Empowering and liberating
She explains that to her the message was clear. " I'm taking this into my own hands. I'm taking power over this. It's my decision to tweet the photograph. It's a different story when someone else takes that decision out of your hands." She adds that it was both liberating and empowering to tweet the photo and she's happy that bare breasts are no longer such a taboo following last weeks events. "My body belongs to me and noone can change that." she says.
When Ingvarsdóttir tweeted the photo, she received hundreds of text and Facebook messsages in which people applauded her actions and thanked her for taking the step. "A lot of people told me that they didn't get the point of the whole #FreeTheNipple campaign until they saw what happened to me. I'm glad if what I did has helped someone in the same situation and I hope that it helps to changed the current mindset. I've realised how important this revolution is. It's a good feeling to have disarmed the people who wanted to hurt me. In the future, I'd rather be able to say that I published the photograph myself and that I'm proud of it. After what happened last week, finally that photograph doesn't matter to me anymore. I never expected that to happen."