News
|
Iceland Monitor
|
Mon 30 Mar 2015
|
11.46 GMT
Harpa bathed in Northern Lights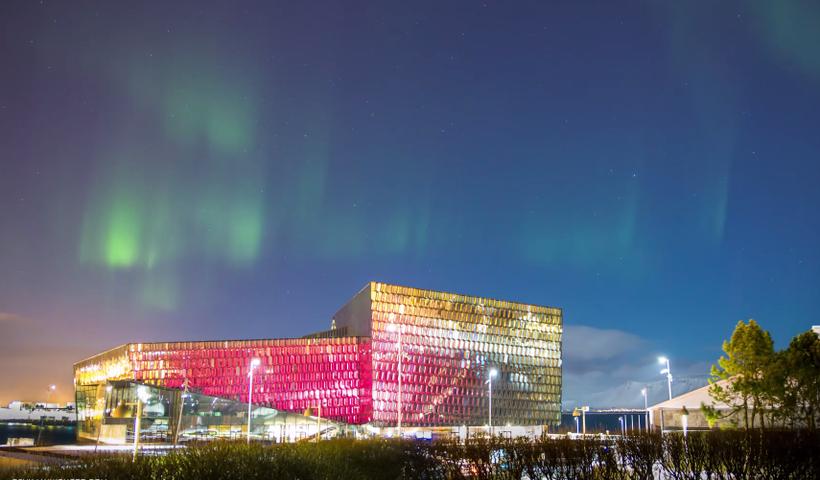 The light sequence in the glass facade of Harpa is changed every couple of months and is by artist Ólafur Elíasson, as is the glass facade of the award-winning building. Screenshot / Reykjavik Photo
This stunning time lapse was taken by ReykjavikPhoto at the beginning of February during a solar storm, a beautiful interplay between artist Ólafur Elíasson's light sequence in the building's light facade and a natural phenomenon of lights in the winter sky.
The realtime of the northern lights display was 1,5 hours and 1650 frames shot on a Canon Eos 6D and Tamron 24-70 VC.
Harpa Concert Hall and Conference Centre, situated in the centre of Reykjavík, received the prestigious Mies Van der Rohe architectural award in 2014.
Harpa Concert Hall Northern Lights Show from ReykjavikPhoto on Vimeo.