News
|
Iceland Monitor
|
Wed 25 Mar 2015
|
19.07 GMT
|
Modified 3 May 2016 15.54
Icelandic students free the nipple
University and high school students in Iceland will free their nipples tomorrow in support of a high school student who was mocked by a young man for having posted a picture online that showed her nipple.
Following the incident the Feminist Association of the Commercial College of Iceland (Verzlunarskóli Íslands) decided to declare tomorrow, Thursday the 26th, a 'Free the Nipple Day' (#freethenipple) and encourage all female students to show up without a bra.
The event has been met with great support within the student community as well as on Twitter. Feminist associations at three more high schools, Hamrahlíð College (Menntaskólinn við Hamrahlíð), The Akureyri Junior College (Menntaskólinn á Akureyri) and Reykjavik Junior College (Menntaskólinn í Reykjavík) as well as The University of Iceland have also encouraged their fellow students forgo bras for the sake of equality.
Clear message to society
Heiður Anna Helgadóttir, the chairperson of The Feminist Associaton of the University of Iceland is sceptical that many students will decide to go topless for the event and points out that male students do not usually do so either.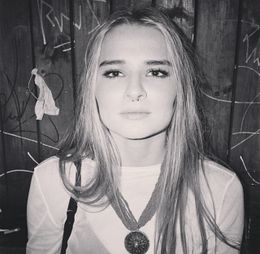 Bóel Sigríður Guðbrandsdóttir, chair­per­son of The Fem­i­nist As­so­ci­a­ton of the Commercial College of Iceland.
She says that however the event sends out a clear message.
"It is accepted by society that women should wear bras. Some women feel it's more comfortable but for some it is a societal pressure," says Helgadóttir.
"For the nipple to be seen is incredibly taboo," she explains. 500 people have already said they are attending according to the Facebook event set for #freethenipple at UI. Helgudóttir says that some have tried to undermine the day by sexualizing it and that those individuals aren't quite getting the point but won't be allowed to ruin the day.
Helgadóttir adds that she herself will leaving her bra at home but is very clear that she does not intend to bare it all as it is, after all, still quite cold in Iceland.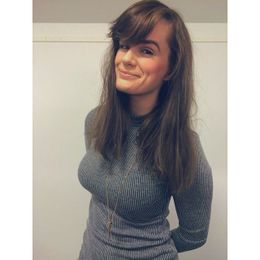 Heiður Anna Helgadóttir, chairperson of The Feminist Associaton of the University of Iceland