News
|
Iceland Monitor
|
Wed 18 Feb 2015
|
11.02 GMT
|
Modified at 11.20
Smárason acquitted of embezzlement charges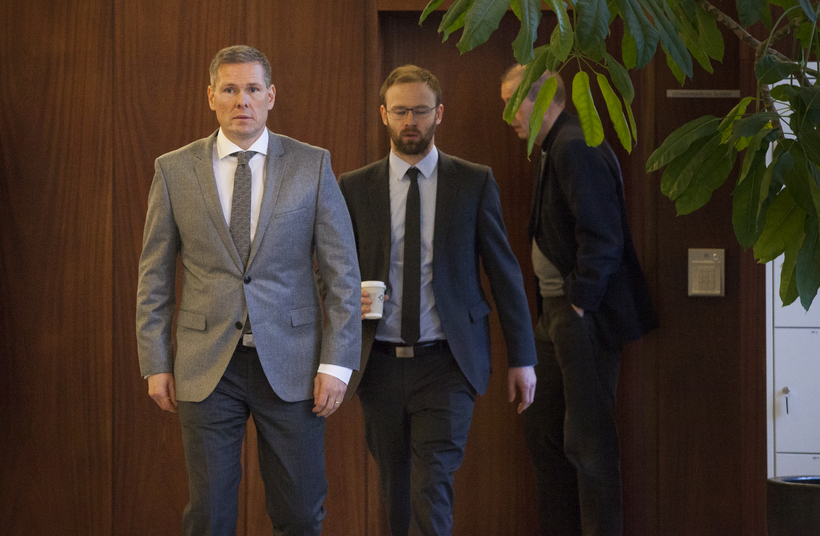 Hannes Smárason, to the left, at the trial at the District Court of Reykjavík. mbl.is/Þórður Arnar Þórðarson
The Reykjavík District Court has just acquitted Hannes Smárason of embezzlement charges brought against him.
He was charged with having, without authorization by the directors of FLGroup, transferred funds amounting to 2,87 billon ISK (EUR 19.3 million) from the company's account to the account of Fons, an investment company in 2005.
Smárason is a former Chairman and CEO of Icelandair and its parent company FL Group.
The Office of the Special Prosecutor in Iceland in their case against Smárason had demanded a 2- 3 year prison sentence.
During the trial, Smárason has mantained his innocence saying that he did not remember the emails he had written at the time and that he did not remember or recognise the documents presented.
The Office of the Special Prosecutor is going to make an appeal to the Reykjavík District Court in the matter.