Nature and Travel
|
Morgunblaðið
|
Fri 21 Apr 2017
|
15.06 GMT
New service centre and restaurant by Fjallsárlón lagoon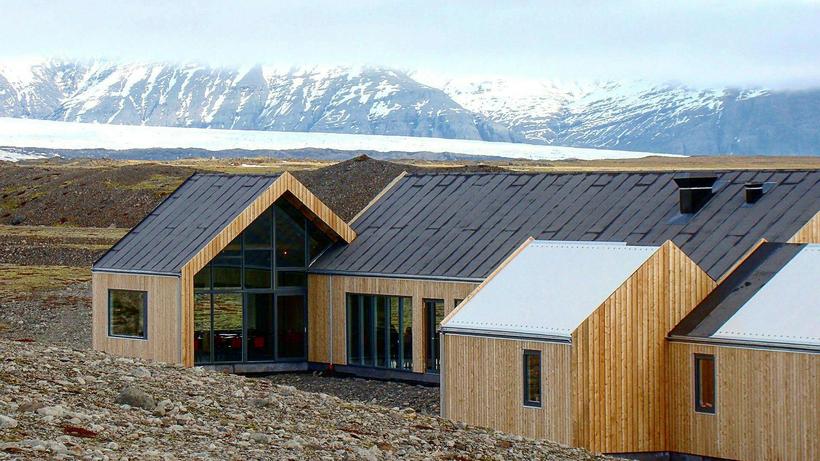 It's important to the owners that the building will fit into the surrounding nature. Photo: Iceland Monitor/Sigurður Bogi
Fjallsárlón lagoon is located by Vatnajökull glacier. It's in many ways similar to its neighbour Jökulsárlón lagoon, with giant icebergs floating around in it. Like Jökulsárlón, Fjallsárlón is a part of Vatnajökull National Park.
Over the last four years local tour operator Fjallsárlón has offered iceberg safari trips on the lagoon. It's is run by Steinþór Arnarsson from neighbouring farm Hof, which is fitting as there's a long standing tradition that farmers from Hof utilize the land around Fjallsárlón lagoon.
To better their services the company is just finishing building a service centre and a bistro style restaurant by the lagoon.
"This was quite the process to go through, and a lot of people were a part of it. It's important to do this with care with regard to nature, which is amazing in this area and any building here must fit in," says Arnarsson.