Nature and Travel
|
Iceland Monitor
|
Tue 14 Feb 2017
|
17.28 GMT
New access facilities to pet horses in Iceland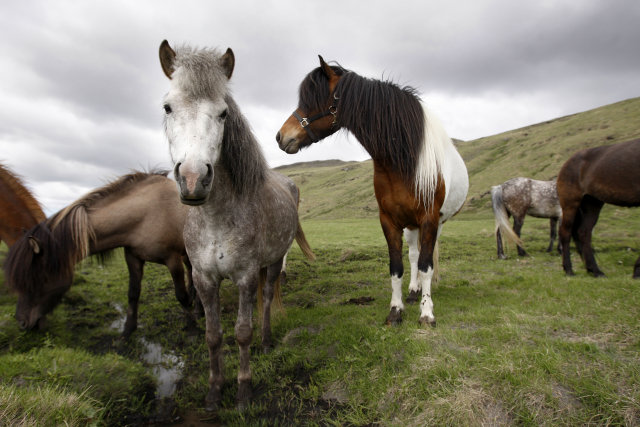 Tourists regularly create a road hazard by pulling up on the main highway to stop to pet horses. Mbl.is/ Eggert Jóhannesson
Horse owners in Iceland have been unhappy about tourists crossing fences and going into their land to pet Icelandic horses. Or even worse, stopping cars on the side of the road to look at horses creating a road hazard. However, one horse farmer, namely Margeir Ingólfsson at Brú in South Iceland has now created a parking lot for tourists next to a horse enclosure where the animals can be petted at will. He says that this has becoming extremely popular.
Ingólfsson put up signs last year asking tourists not to feed the horses. At the time he was very unhappy about tour coaches stopping on the highway to feed his horses. This caused both a road hazard as well as creating health problems for the animals.
"Their digestive system just can't handle hundreds of tourists feeding them bread all day long. It can become really dangerous for them."
The horses in the special new enclosure are older horses of a gentle nature who are used to people and like being petted.
"I've told tour companies doing the Golden Circle tour that they're welcome to stop there as long as people don't feed bread to the horses."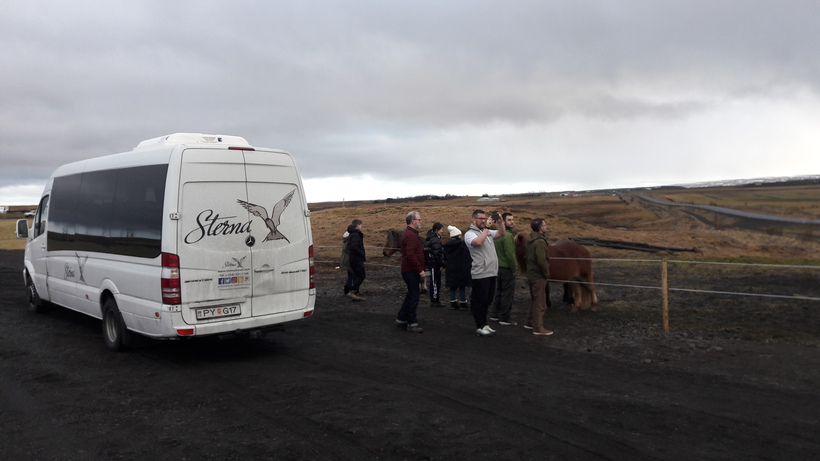 Margeir Ingólfsson met with tourist needs by creating a parking lot and a special enclosure for friendly horses that enjoy being petted. Photo/Margeir Ingólfsson