Nature and Travel
|
Iceland Monitor
|
Wed 8 Jun 2016
|
14.30 GMT
Government intervenes in Iceland ATC dispute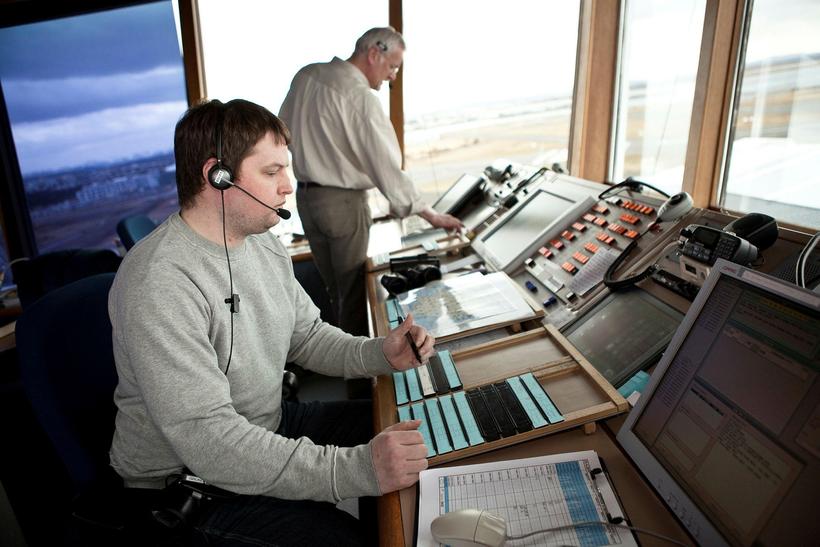 Air traffic controllers feels that their pay has fallen far behind that of other groups. Photo: Iceland Monitor/Ernir Eyjólfsson
Icelandic MPs have been called to attend Parliament ('Alþingi') at 3pm today to force a legal solution to a pay dispute involving air traffic controllers which has already disrupted the travel plans of thousands of air passengers to and from Iceland.
An extraordinary cabinet meeting of the Icelandic government was held this morning, at which Iceland's Home Affairs Minister Ólöf Nordal presented a bill which would call off the ongoing industrial action and force a deal.
Air traffic controllers has been on a work-to-rule strike since 6 April. They work their full working day, but no overtime is allowed. This means that if somebody falls ill, for instance, there is no cover and Iceland's main international airport all but shuts down.
This has already happened on several occasions since the action began – delaying flight arrivals and disrupting onward departures.
Nordal's legal proposal entails the following:
an immediate halt to the work-to-rule strike
a deadline of 24 June for the controllers' union and airport operator Isavia to reach a deal
failing this, a

court of arbitration ruling on controllers' pay
After the meeting, Nordal and the Prime Minister presented the plan to the Speaker of Alþingi and the leaders of the opposition parties. MPs will meet at 3pm to discuss and vote on the bill.
"For a government to intervene in negotiations on pay and working conditions is an absolute emergency measure," says Nordal.
"We feel that the situation is having such an impact on public interest that the government can no longer stand by."