Nature and Travel
|
Iceland Monitor
|
Thu 14 Apr 2016
|
10.00 GMT
|
Modified 2 May 2016 9.18
Stunning red sunset at Snæfellsjökull glacier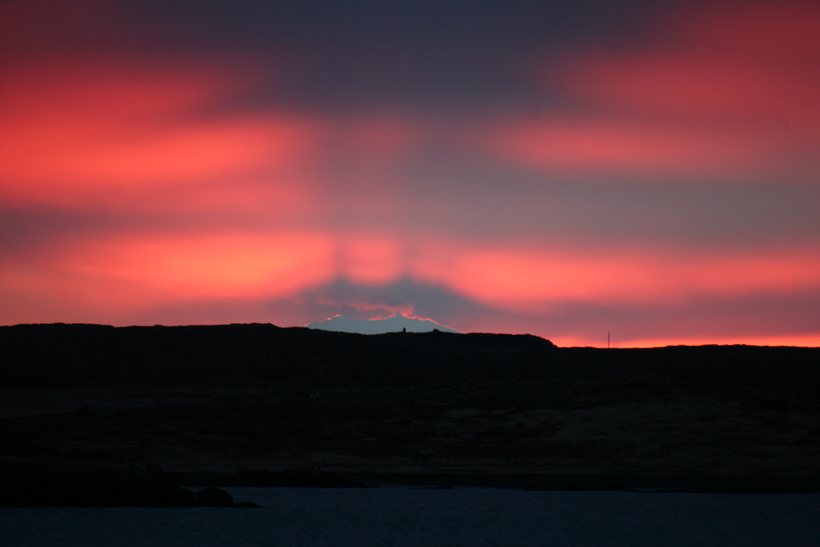 The Snæfellsjökull glacier is said to be one of the seven great energy centres of the earth, and has been attributed various mysterious powers. Morgunblaðið/Theodór Kr. Þórðarson
Spring is most definitely in the air in Iceland with warmer temperatures and sunny skies. The evenings are increasingly brighter and last night, our photographer captured this stunning image of the mysterious Snæfellsjökull glacier at sunset.
The photo is taken from Borgarnes, with the clouds hovering softly at the base of the glacier, bright red from the last rays of sun.
The dormant Snæfellsjökull volcano and glacier, made famous by the Jules Verne novel Journey to the Centre of the Earth, lies on the Snæfellsnes peninsula in West Iceland. On clear days, the glacier can be spotted on the horizon from Reykjavik.