Nature and Travel
|
Iceland Monitor
|
Fri 18 Mar 2016
|
8.30 GMT
|
Modified 4 Nov 2016 11.39
New campaign to promote the Icelandic horse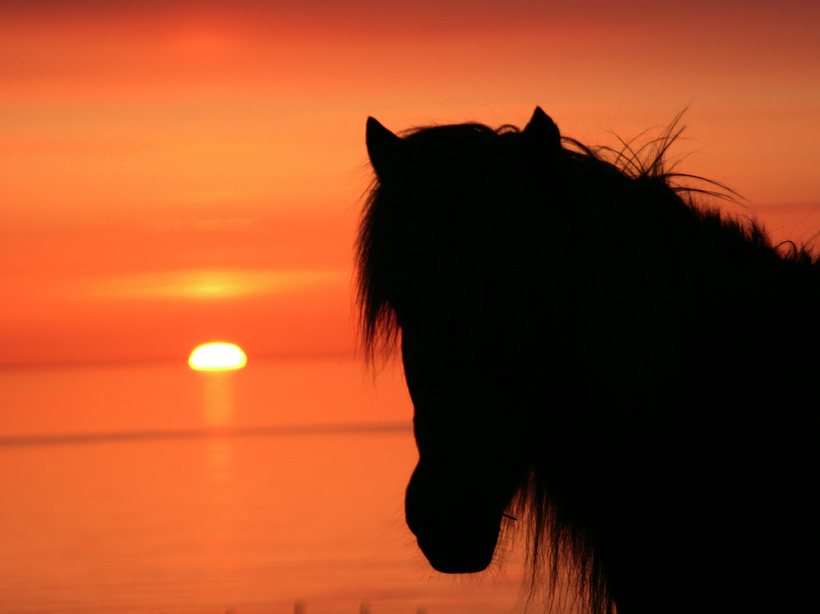 The horse came to Iceland with the settlers from Norway some 1100 years ago. Mbl.is/ Hafþór Hreiðarsson
A new marketing campaign, Horses of Iceland, established to promote the Icelandic horse, is underway. Tourists passing through Iceland's international airport will be able to see a presentation of the horse, which is unique to Iceland and is also the only horse breed in the country.
The Icelandic horse, often called "The most faithful servant" in Iceland, is a unique breed of smallish horses that came to Iceland with the first settlers from Norway 1100 years ago. Archeological digs in Europe have revealed that it is descendent from an ancient breed of horses that is now extinct outside of Iceland, where it has been preserved in isolation.
The horse displays two gaits in addition to the four typical walk, trot, and canter/gallop gaits commonly displayed by other breeds. These are tölt, a fast-paced gait in which the rider sits fairly still on the saddle and the latter is skeið, or flying pace, a very fast gait used for short distances or races.
The aim of the campaign, set up in cooperation with the Ministry of Agriculture and Fisheries in Iceland is to strengthen the horses image internationally and to build up a strong trademark. It also hopes to increase revenue both with regards to the sale of horses abroad and also to promote activities and products related to horses in Iceland.