Nature and Travel
|
Iceland Monitor
|
Mon 14 Mar 2016
|
15.45 GMT
|
Modified 29 Apr 2016 10.55
Access to Sólheimasandur US Navy plane wreck barred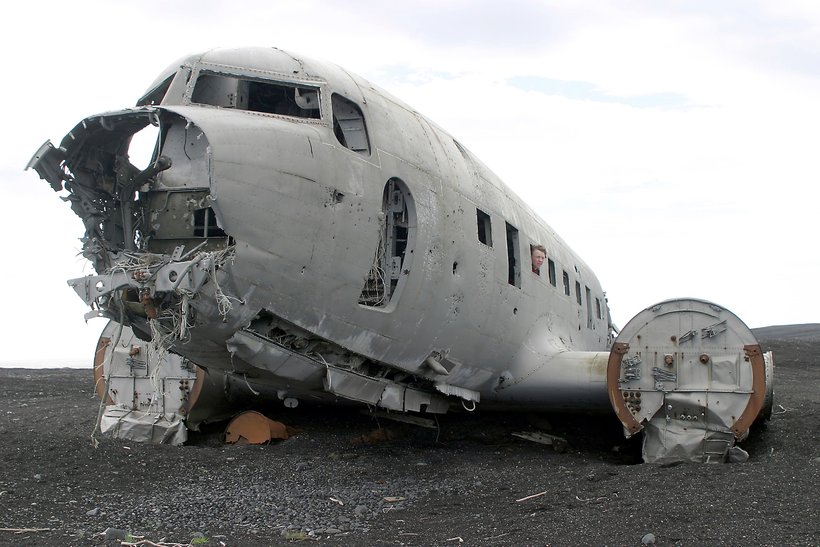 Sólheimasandur is more famous for this wreck of a crashed Douglas Dakota DC-3. Photo: Jónas Erlendsson
Due to inconsiderate treatment by tourists, landowners have decided to close the path leading to the famous wreckage of a Douglas Dakota DC-3 aircraft which crashed in the black sands of Sólheimasandur in South Iceland in 1973.
"People have been driving all over the place," says landowner Benedikt Bragason who adds that a great number of tourists come there to view the plane wreck. "We want to look into what we can do to keep the site a tourist attraction, we would like to let people see it but we just can't afford people treating the area like that. We are poor farmers and we can't keep putting funds into protecting the area. Someone has to pay for this. If Iceland ends up looking like this noone will want to look at it anymore. We are trying to ensure that viewing the area will remain appealing."
The landowners had marked out a clear path to the wreckage to deter people from going off-road into the sand but this has not been respected.
A sign has now been put up banning all access to the area.