Nature and Travel
|
Iceland Monitor
|
Sun 14 Feb 2016
|
14.52 GMT
|
Modified 18 Apr 2016 10.33
Tourists disregard all safety at Gullfoss waterfall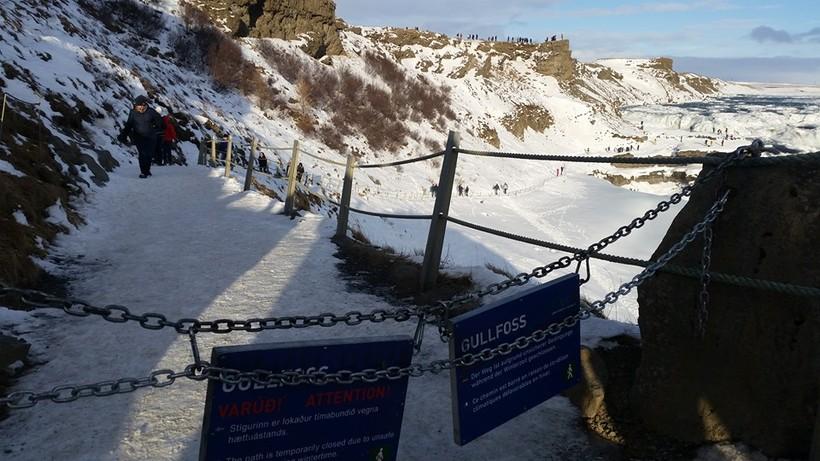 Incredibly, dozens of tourists were spotted on the path which is clearly shut. The path is icy and dangerous in the winter. Photo: Magnús Kristjánsson
A great number of tourists climbed over the chains and warning signs barricading the lower footpath to Gullfoss waterfall in South Iceland yesterday.
A photograph taken by Magnús Kristjánsson and posted up on travel industry page Bakland Ferðaþjónustunnar shows dozens of tourists walking on the path despite the obvious warning signs.
Gullfoss, a majestic waterfall close to the Geysir hot spring area is one of Iceland's most popular tourist spots.
The lower footpath is closed during the winter due to icy conditions where people could slip and plunge to their death in the waterfall.
A lot of discussion has taken place in Iceland in the past few days regarding tourist safety after a tourist drowned at Reynisfjara beach in South Iceland on Wednesday.
Last winter, we reported tourists walking right across a ledge of ice at the waterfall.