Nature and Travel
|
Iceland Monitor
|
Tue 2 Feb 2016
|
13.00 GMT
Not the tourist's fault: Icelanders can't spell!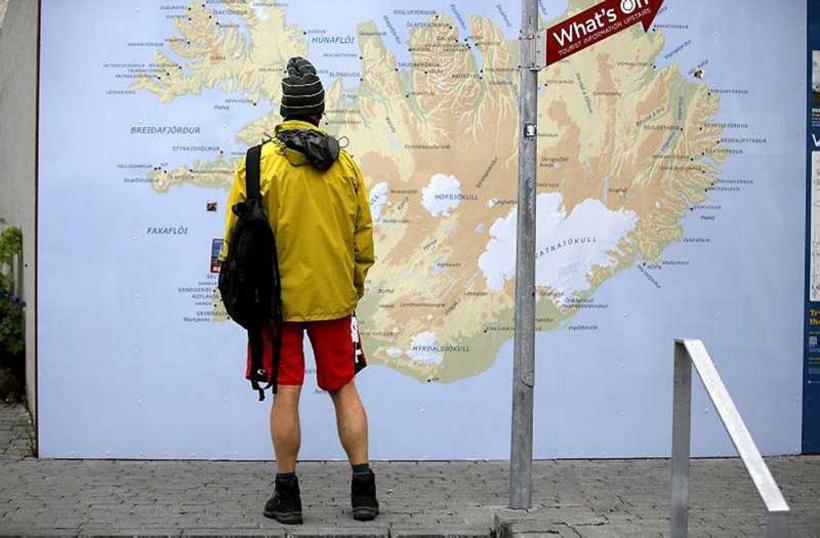 Icelanders tend to misspell the main shopping street in Reykjavik, adding an extra R where it's not meant to be. Photo:Mbl.is
Many Icelanders have been laughing at the misfortune of the tourist who mistakenly drove to Siglufjörður rather than Reykjavik from the international airport because his GPS navigation device led him there.
The confusion was between Laugavegur in the centre of Reykjavik and Laugarvegur in Siglufjörður, the latter bearing an extra letter R which the tourist had typed in by mistake.
As website Nútíminn points out, a great number of online booking sites wrongly put an extra R into the Reykjavik address and actually it's a spelling error that a multitude of Icelanders make.
So, even if it seems that the man in question trusted his GPS system blindly it seems it wasn't entirely his fault.
Laugavegur in the city centre of Reykjavik is named after the hot springs in Laugardalur where women used to wash their laundry until around the year 1930. Since the hot pools were more than one they take the plural, Lauga - without an R.
When Laugarvegur is typed into a Google search engine over sixty thousand results appear, and hardly any of them are on the picturesque Laugarvegur (with an extra R) in Siglufjörður. A number of Icelandic businesses also can't seem to spell, many typing the extra R into Laugavegur in the Reykjavik city centre. Some examples include Sushibarinn restaurant and the Dillon whisky bar. Even the media sometimes get it wrong, the Reykjavik Grapevine writes about Laugarvegur and even our very own mbl.is.
Related story:
Tourist mistakenly drives from the airport to remote Icelandic town in the north