Nature and Travel
|
Iceland Monitor
|
Tue 15 Dec 2015
|
10.30 GMT
|
Modified 3 Jun 2016 10.35
Video: Geminid meteor shower in Iceland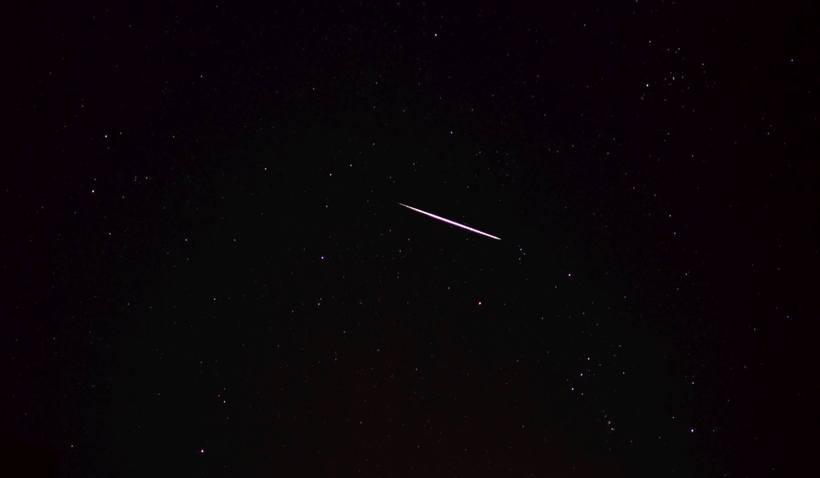 The meteor shower which occurs every year in December was captured at Hótel Rangá in South Iceland. Screenshot/ Vimeo
The 2015 Geminid meteor shower was captured by astronomy club Stjörnuskoðunarfélag Seltjarnarness on Sunday night. The video is in real time and as you can see, two meteors pass through the atmosphere every minute during the peak of the meteor shower.
The footage was captured at the astronomy club's outpost at Hótel Rangá in South Iceland. The Geminid shower continued last night with almost 120 meteors, debris from asteroid 3200 Phaethon crashes into Earth's upper atmosphere at some 130,000 kilometers per hour, to vaporize as colourful Geminid meteors.
The showers are visible in mid-December every year and are called Geminids because they seem to be coming from the Gemini constellation.
In fact, the radiant point of this meteor shower nearly coincides with the bright star Castor. However, the radiant point and the star Castor just happen to be a chance alignment, as Castor lies about 52 light-years away while these meteors burn up in the upper atmosphere, some 100 kilometers (60 miles) above the Earth's surface.


Loftsteinadrífan Geminítar 2015 / 2015 Geminid Meteor Shower from Stjörnufræðivefurinn on Vimeo.