Nature and Travel
|
Iceland Monitor
|
Thu 10 Dec 2015
|
16.10 GMT
|
Modified 8 Apr 2016 14.46
Iceland's so cool it's in Dazed and Confused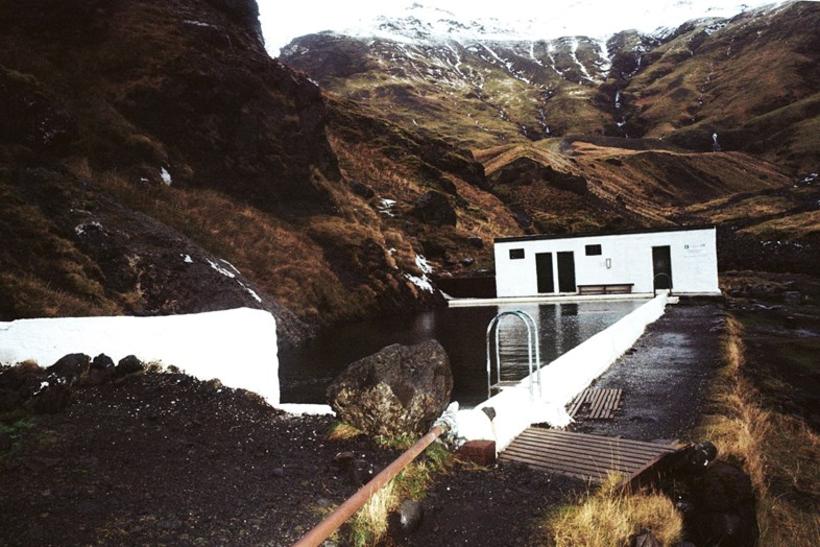 Bella Howard's photograph of Seljalandslaug, a murky but charming pool in South Iceland. Screenshot/ Dazed and Confused, photo by Bella Howard
There's a brand new travel series in hipster style bible Dazed and Confused and guess what the first destination piece is? Yes, that's right, it's hipper than thou Iceland, home of Björk, elves, trolls and indie rock pixies. Or something on those lines.
"I'd heard that it was such a magical place that I'd always wanted to go," writes fashion photographer Bella Howard who went on a Hummer roadtrip around Iceland with her boyfriend.
"And, as she discovered on her mini-odyssey, Iceland is defined by dreamlike extremes: its landscape unfurls from volcanic furnaces to icy glaciers, and while the island boasts long summer days, in winter it endures sunsets from as early as 3pm. That said, Iceland hosts the world's greatest natural light show, the Aurora Borealis, and annually comes close to topping official rankings of the globe's happiest nations. Maybe that's because it's the only Nato country with no armed forces, and more or less runs itself on renewable energy. With a population not much larger than Howard's home borough of Hackney, Iceland's wilderness is any photographer's fantasy."
For the full article and photographs click HERE on the Dazed and Confused website.