Nature and Travel
|
Iceland Monitor
|
Thu 11 Jun 2015
|
11.25 GMT
|
Modified 3 Jun 2016 12.05
Outcry at tourist cairn craze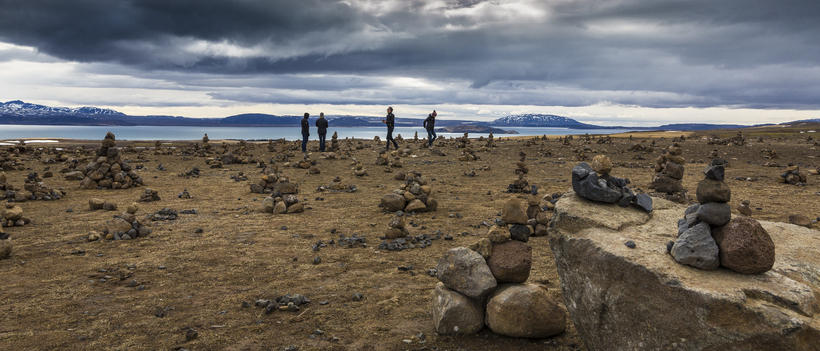 Cairns built by tourists are becoming a serious nuisance at the Þingvellir national park. Mbl photo: Árni Sæberg
Forget the love locks on Paris' Pont des Arts, in Iceland the latest tourist trend is piling up cairns in Þingvellir national park to mark their visit.
This trend is much to the chagrin of park wardens who say they count thousands in the nature reserve. "Tourists stop at the viewing sites and make these cairns, both in the Þingvellir area and in the nature reserve at Þingvellir, where we've had to pull them down ceaselessly."
Constructing cairns in the nature reserve is strictly forbidden.
"Our ancient cairns are part of our history as ancient trailmarkers and sometimes people pile rocks on top of the ancient ones."
The immense increase of tourists to Þingvellir seems to have caused this new trend.