Eat and Drink
|
Morgunblaðið
|
Mon 10 Sep 2018
|
17.14 GMT
A touch of London in Reykjavik: Afternoon tea at Apótek
The elegant Apótek restaurant in the city centre of Reykjavik now offers a traditional British afternoon tea.
Afternoon tea is a British tradition dating from the mid 19th century to bridge the hunger gap between lunch and dinner. Today, Brits generally enjoy afternoon teas at posh hotels for special occasions.
Apótek serve afternoon tea between 14.30 and 17 pm, followed by their usual Happy Hour.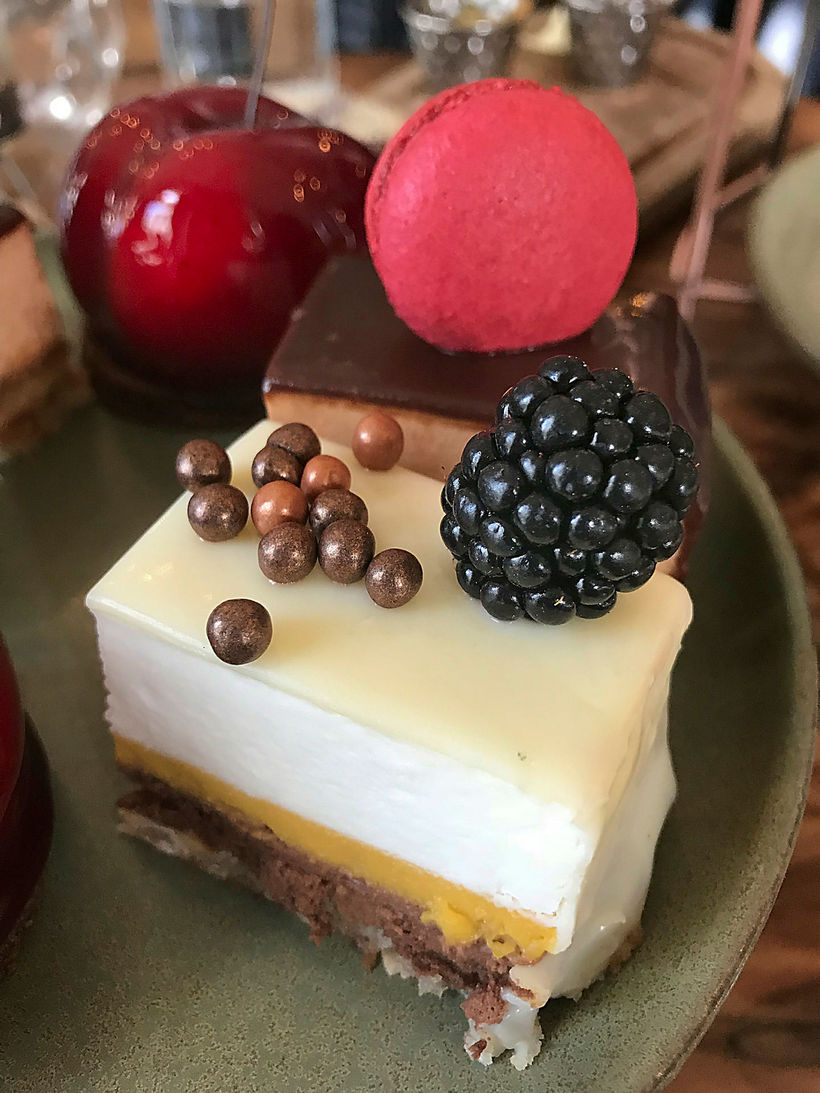 The Apótek take on afternoon tea is served on a three-tiered cake dish and offers an Icelandic take on the tradition.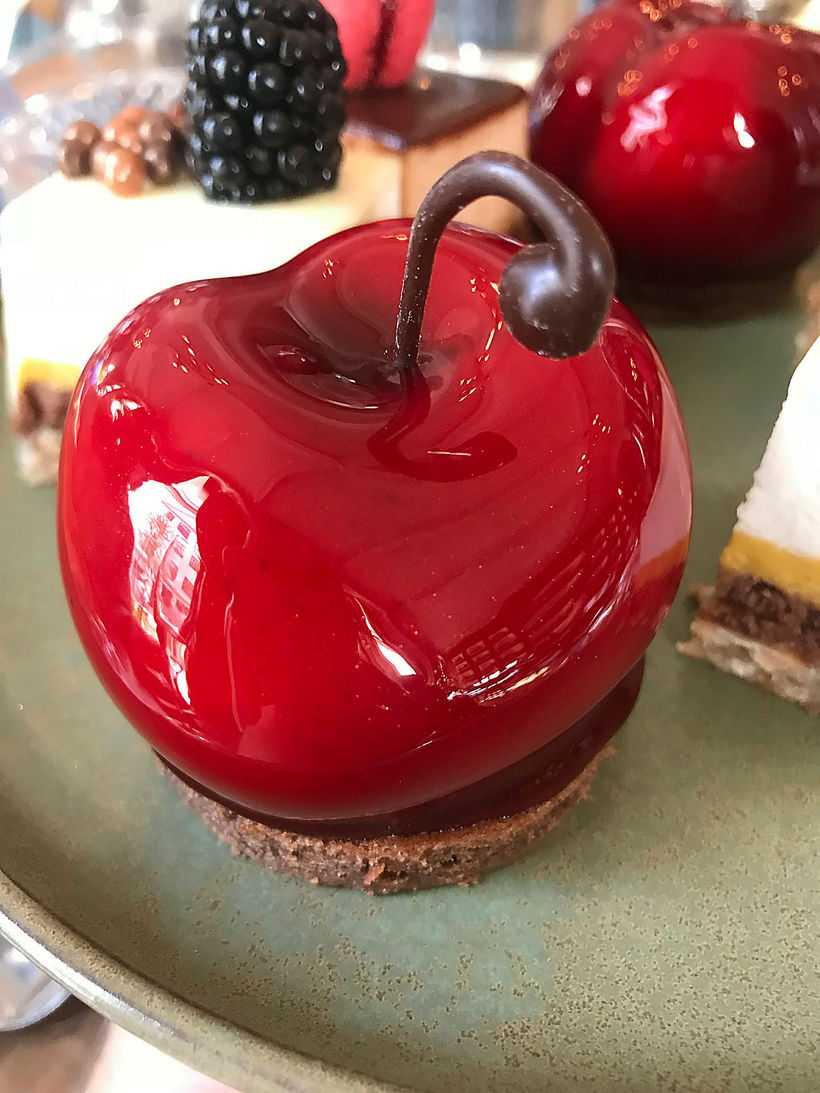 Á neðri diskunum tveimur mátti finna samlokur með túnfisksalati og sýrðum gúrkum (að sjálfsögðu var brauðið hvítt og skorið í litla þríhyrninga), þar var reykt bleikja með reyktum rjómaosti á bústinni belgískri vöfflu (osturinn er reyktur á veitingastaðnum), hægelduð lambaöxl með gulrótum og gerjuðum hvítlauk sem var líka á vöfflu og svo anda-confit, karamelluð ferskja, epli og maltsósa sömuleiðis á belgískri vöfflu.
Along with traditional British fare such as blueberry scones with clotted cream and jam are perfect sandwich triangles with tuna salad and pickles, smoked trout with cream cheese on Belgian waffles and stewed shoulder of lamb also on a waffle, as well as duck confit, caramelled peach, apple and malt sauce also on a Belgian waffle.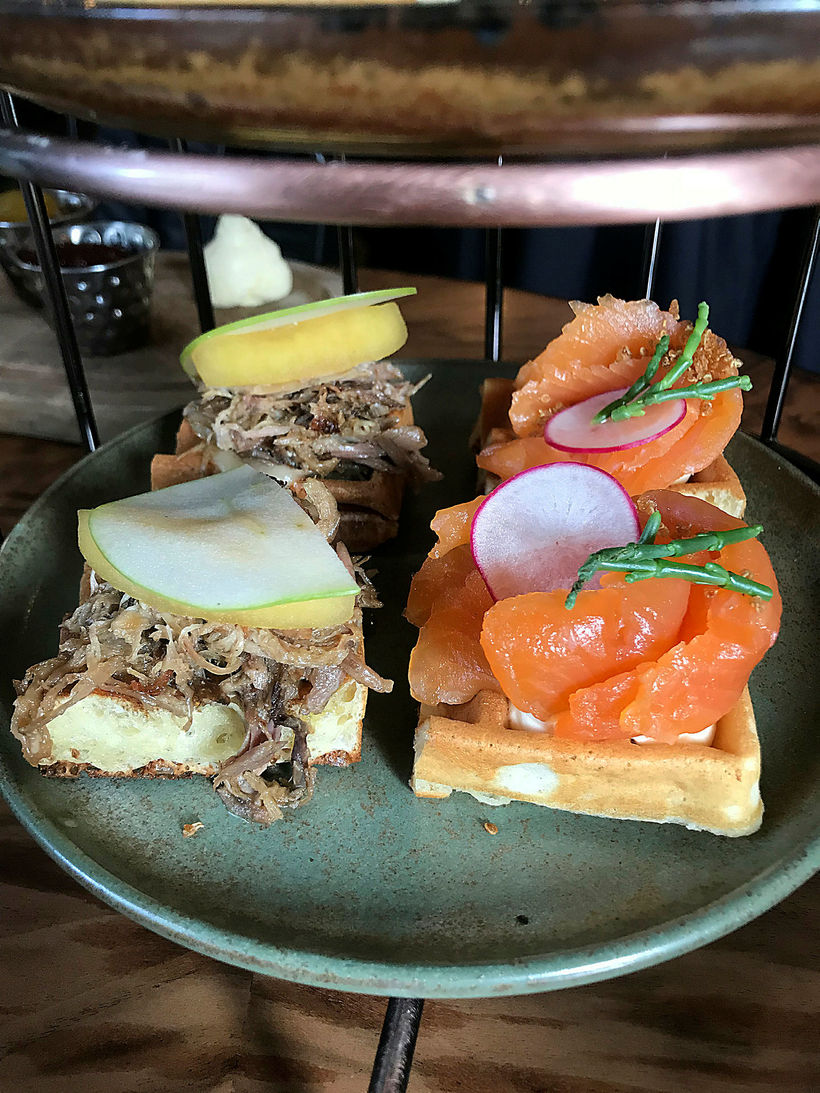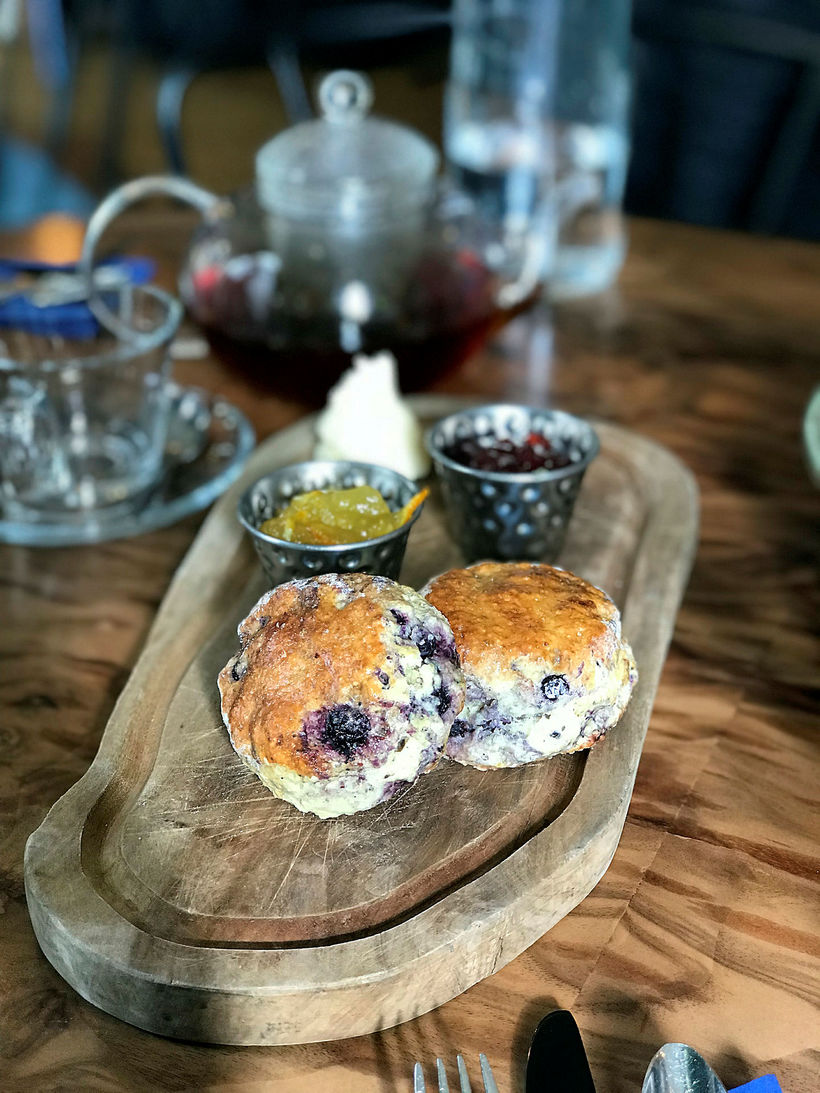 Sweets include coconut mousse on a coconut base with mango cream, a chocolate mousse and white chocolate ganache, a caramel crankie on a pistachio nut base and a Cherry delight- a cake in the shape of a giant cherry on a white chocolate crumble base.
To accompany your afternoon tea Apótek offer a selection of four teas including, of course, Earl Grey, and you can also order a glass of sparkling wine or Bollnger champagne for an additional charge.
Apótek is located on Austurstræti 16, 101 Reykjavik.