Eat and Drink
|
Iceland Monitor
|
Mon 4 Jun 2018
|
17.38 GMT
Famous Icelandic actor becomes chef at Hlemmur Square in Reykjavik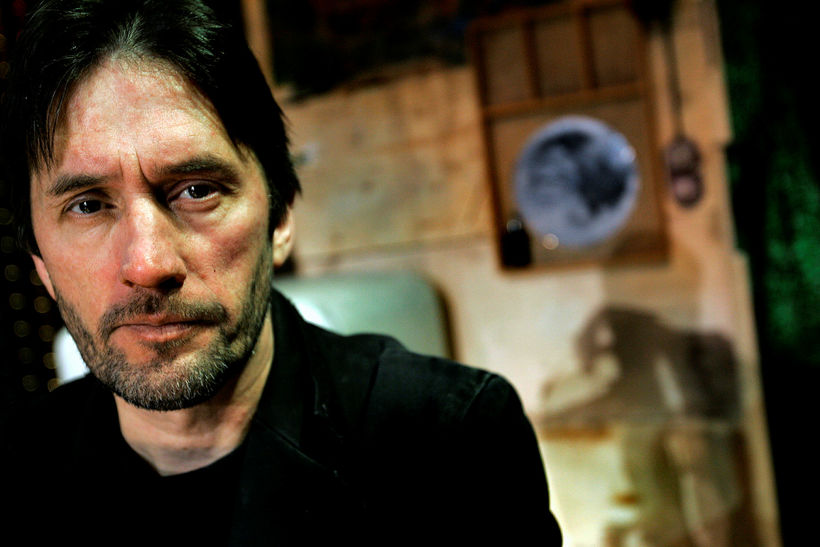 Respected stage and film actor Þröstur Leó is also an experienced sailor and a passionate amateur cook. Mbl.is/ Kristinn Ingvarsson
Famous Icelandic stage and film actor Þröstur Leó Gunnarsson will take over the role of chef at the restaurant at Hlemmur Square hotel in Reykjavik Tuesday June 5th for a period of two weeks.
Þröstur Leó is one of Iceland's most respected actors. He is particularly memorable for his roles as Hamlet and as Franco in Trainspotting. His main film roles include 101 Reykjavik directed by Baltasar Kormákur and in the award winning film Nói Albinói which won him an Edda Award for best supporting actor. He won another award for best supporting actor for The Bridegroom in 2008. He has also starred in many TV shows.
An experienced sailor, Þröstur Leó was voted Man of the year in 2015 by the Vísir and Bylgjan media companies for his heroic rescue of his two shipmates when his boat was capsized in a tragic incident where his third shipmate drowned.
Þröstur Leó Gunnarsson is an amateur chef that has been passionate about cooking for years, catching most of his fare and preferring to use fresh Icelandic natural ingredients straight from the sea or land. Þröstur Leó is no novice in the kitchen and has cooked at sea for his crew and also at restaurant Skrímslasetrið in Bíldudalur in the West Fjords. He will be offering a menu that includes raw whale meat in Teriyaki sauce, Gravad lax (pickled salmon), traditional Icelandic meat soup, Icelandic lamb braised in Kaldi beer with root vegetables, and fresh cod marinated in Dijon mustard and Icelandic vegetables.
Owner of Hlemmur Square is German hotelier Klaus Ortlieb. Ortlieb has an extensive background in the hotel business spanning from everything from the elegance of the famous Claridge's in London to the hip Cooper Square, Hotel on Rivington, The Mercer and Gotham Hotel in New York to the glamorous Hotel Modern in New Orleans. Hlemmur Square is his first upscale hostel and luxury hotel in Reykjavik and opened in 2014 in the former Natural History museum building next to Hlemmur square bus station, which has now been transformed into a food hall.
Hlemmur Square aims to provide something for a variety of clientele and ages, and offers both luxurious suites and hostel accommodation. The Hlemmur Square Restaurant and Bar is located on the ground floor and often offers live music or other events. Hlemmur Square is open from 5 pm until 10 pm Tuesday until Saturday and is located at Laugavegur 105.
"The intention behind Hlemmur Square when I opened was that I always wanted to bring a part of old Reykjavik back," says Ortlieb who made his first Iceland visit as a teenager when he fell in love with the country. "I wanted to open an establishment of colour and good service, a home away fom home for out esteemed guests. Having always been a great supporter of the arts, music and film scene in Reykjavik and creating special events it is with great honour that I present my dear friend Þröstur Leó as our guest chef. I have had the great pleasure of experiencing his cooking numerous times at his home and now I have the pleasure of sharing it with Reykjavik for two weeks. This is not just exciting for me to have him share his culinary talent but also for the locals of Reykjavik. He is a true Icelander, always caring for his friends."
All desserts on the new menu are made by Gunnarsson's wife, Helga Sveindís Helgadóttir and include blueberries in sour cream with Toblerone chocolate and Swedish chocolate cake with fresh cream.