Eat and Drink
|
Iceland Monitor
|
Fri 24 Nov 2017
|
12.12 GMT
A new and exciting brunch menu at Reykjavik's most famous pizzeria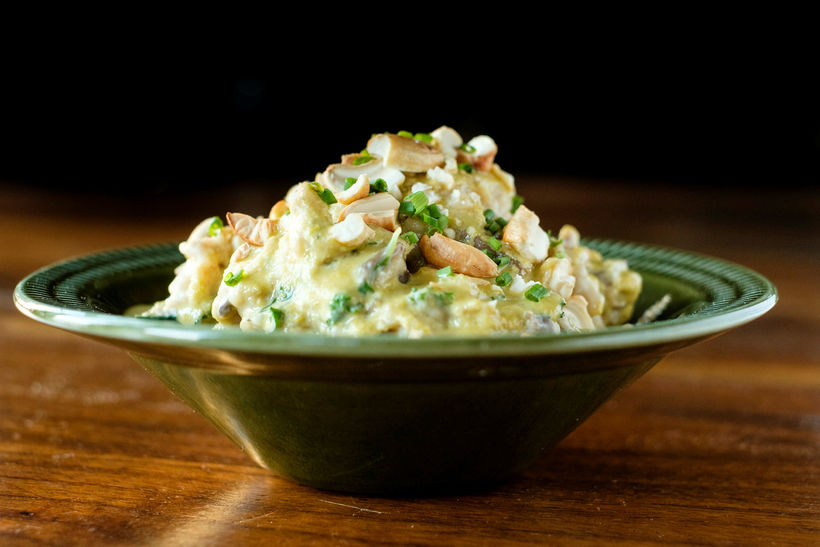 Savoury porridge at Hverfisgata 12 with wild mushrooms and kale. Iceland Monitor/ Kristinn Magnússon
The place that brought you the best pizzas and cocktails in town, hipper-than-thou restaurant Hverfisgata 12, now offers a stunning brunch menu on weekends.
Hverfisgata 12, located, aptly, at Hverfisgata right in the city centre, is also known as the nameless pizza place on Hverfisgata. The owners are the same as successful Kex Hostel and award-winning Dill restaurant, recently voted Iceland's finest restaurant on the White Guide for 2016.
Brunch at Hverfisgata 12 makes for a cosy affair, as the restaurant is situated over the space of three different floors in a charming town house, where each room serves as part of the venue. The laid-back atmosphere feels a bit like you're popping over for brunch at a friend's house, albeit a very eccentric friend who loves obscure drawings of satyrian figures and hanging reindeer heads on the walls.
"Our brunch has received wonderful reviews but not everyone knows that we offer brunch on weekends even though we're best known for our pizzas," says manager Hinrik Carl Ellertsson.
The brunch at Hverfisgata 12 is a rustic affair and is pretty different to your regular brunch around town. On the menu you'll find a breakfast pizza topped with peanuts, peas an ham, eggs in a shaksukha style spicy tomato sauce, classic eggs and bacon, and wonderful pancakes with syrup.
The more unusual options are a savoury porridge with mushrooms and kale, korean chicken wings, a gorgeous platter of cold cuts and plenty of vegan options that include the best vegan pizza in town.
Grown-ups will enjoy liquid offerings such as a b****y great Bloody Mary and blueberry Mimosas.
Hverfisgata 12 comes like a fresh breeze into the aspiring world of Reykjavik's brunches with a rustic, laid back style perfect either for your hangover yupster brunch get together with friends or a small family gathering for all ages.
Last but not least, everyone under the age of 6 gets to eat for free.
Hverfisgata 12 is open for brunch on Saturdays and Sundays. Click HERE for their Facebook page.