Eat and Drink
|
mbl
|
Sun 10 Sep 2017
|
9.47 GMT
One of Iceland's most touted chefs opens a stall at new food hall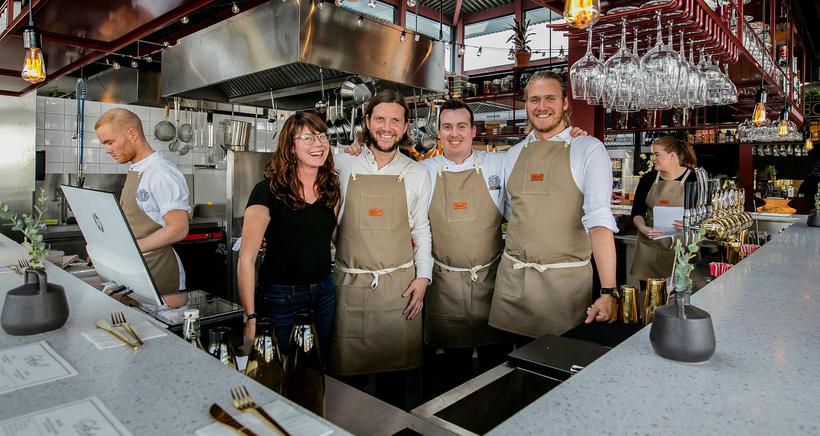 Björn Steinar, Gísli Matthías, Gísli Grímsson and interior designer Íris Ósk Laxdal. Iceland Monitor/ Árni Sæberg
Joining the plethora of food stalls at the new and very popular Hlemmur Mathöll food hall in Reykjavik is Skál, a tiny restaurant owned by star chef Gísli Matthías Auðunsson of the famous Slippurinn in the Westman Islands.
Auðunsson is famous for using Icelandic ingredients and culinary traditions in exciting new ways. He likes to redress traditional dishes and offer unusual combinations.
His latest venture, Skál, is also owned by Björn Steinar Jónsson of Saltverk seasalt company and Gísli Grímsson. The idea behind Skál ( which means both "bowl" and "cheers" in Icelandic) is to offer a great atmosphere, original food and fun cocktails.
There's also beer on tap and a good selection of wines.