Eat and Drink
|
Iceland Monitor
|
Thu 16 Mar 2017
|
14.13 GMT
Carrots, endangered goats and a whole lot of delicious food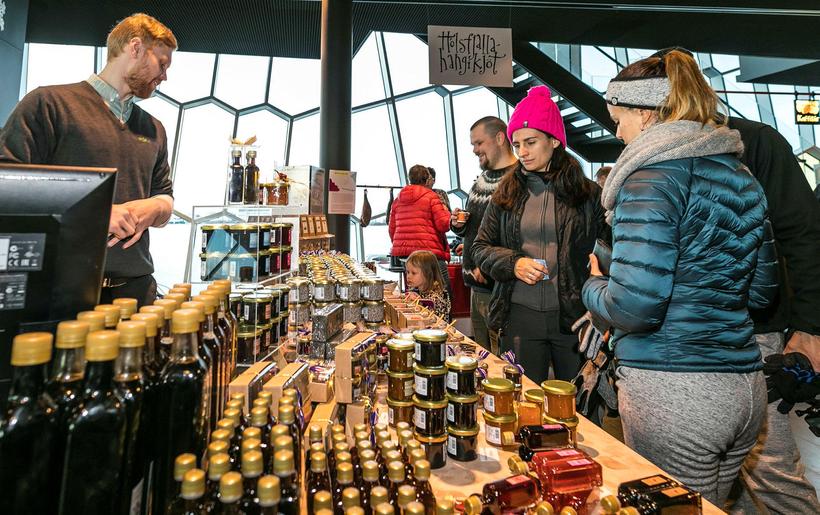 The Food Fayre takes place in Harpa, one of Reykjavik's landmarks. Photo: Iceland Monitor/Árni Sæberg
Pretty much everything new and exciting in the terms of Icelandic culinary products will be on display at Búrið Artisanal Food Fayre in Harpa Concert and Conference Hall this weekend. Alongside entrepreneurs of the Icelandic culinary scene, farmers bring their produce to sell directly to the consumer.
Even though you are not in the market for a big leg of lamb to take home with you, the fayre is a great place to drop by. Harpa is located in the heart of Reykjavik centre and there is no entrance fee. A lot of the producers give you a taste of their products, and perhaps a bite of Omnomm chocolate or crispy Lava Cheese snack will make its way to your pocket.
The market is open 11-17 on both Saturday and Sunday. It's by far the largest artisanal food fayre in Iceland, a great way to get to know different types of Icelandic food.
Meat and cheese, and soaps from endangered goats
The biggest goat farmer in Iceland has a stall at almost every Food Fayre (this is event takes place three times over the year). She is also very imaginative and produces numerous things from her goats, like cheese, creams and soaps to name a few. She also sells syrups, jams and more, all made with plants and berries from the farm.
The Icelandic goat is endangered, in 2012 there were only 818 goats left. Since then actions have been taken to preserve the stock, but they aren't many. It is really a unique opportunity to taste an endangered species, as surreal as that may sound.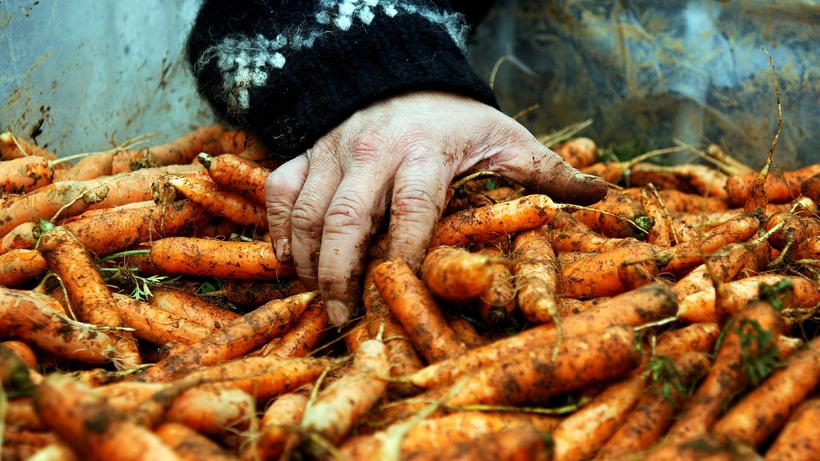 Icelandic carrots grow slowly in the relatively cold summer, making them very flavourful Photo: Guðmundur Rúnar Guðmundsson
Icelandic carrots cooked by one of Iceland's most renowned chefs
Hlédís Sveinsdóttir, one of the fayre's organizers is particularly excited about the Slow Food stall, where Gísli Matt, one of Iceland's most renowned chefs will cook carrots.
"He'll show the diversity of the Icelandic carrot, I'm excited to see what he'll make. I think the Icelandic carrot is different from any other, it's so sweet and juicy. We're so lucky with soil and water [in Iceland]. I challenge anyone who doesn't like carrots to give them a chance at the market, it might surprise you!"