Eat and Drink
|
Iceland Monitor
|
Sat 11 Mar 2017
|
9.31 GMT
First look at Jamie's Italian at Reykjavik's Hótel Borg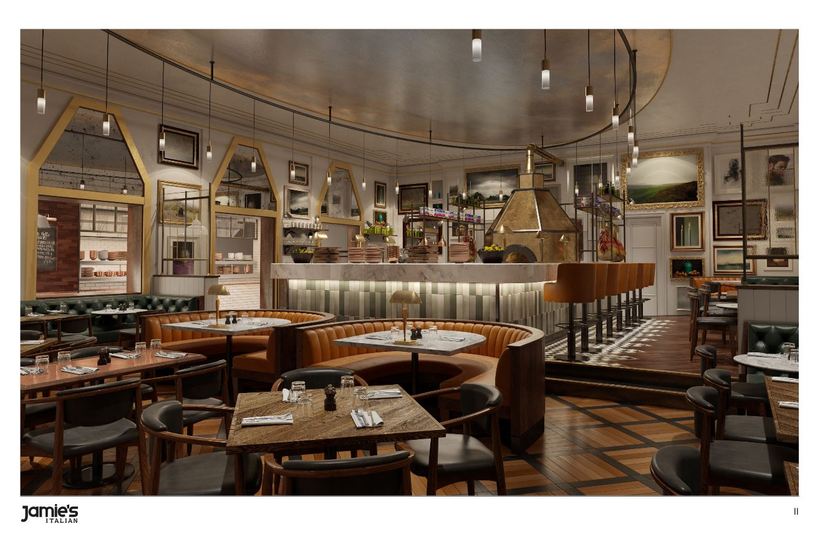 A 3D rendering of the interiors. Note that the incredible original ceiling. Jamie's Italian / mbl.is
In the next few days, construction will begin inside historic Hótel Borg when the restaurant will be transformed into British chef Jamie Oliver's italian restaurant. The restaurant will form part of the international chain Jamie's Italian and opens this May.
According to one of the owners Jón Haukur Baldvinsson, Jamie Oliver is very particular about the location and look of his restaurants and he wants to keep true to the atmosphere and identity of Hotel Borg. "The ceiling in Gyllti salurinn (the golden hall) is protected and we're going to take great care in disturbing the building and its identity as little as possible.
" We're very happy with the outcome of the design. The kitchen will be open which means that guests can watch the chefs preparing the food. We also have an idea to put long tables inside the kitchen, a chef's table, where guests can sit." He adds that the menu is ready and that most of the staff has been hired which means that the opening in May is going according to plan. Further info can be found on the restaurants Facebook page HERE.