Eat and Drink
|
Iceland Monitor
|
Wed 8 Mar 2017
|
18.08 GMT
Celebrate the Hindu Holi festival at Reykjavik's Austur Indíafjelagið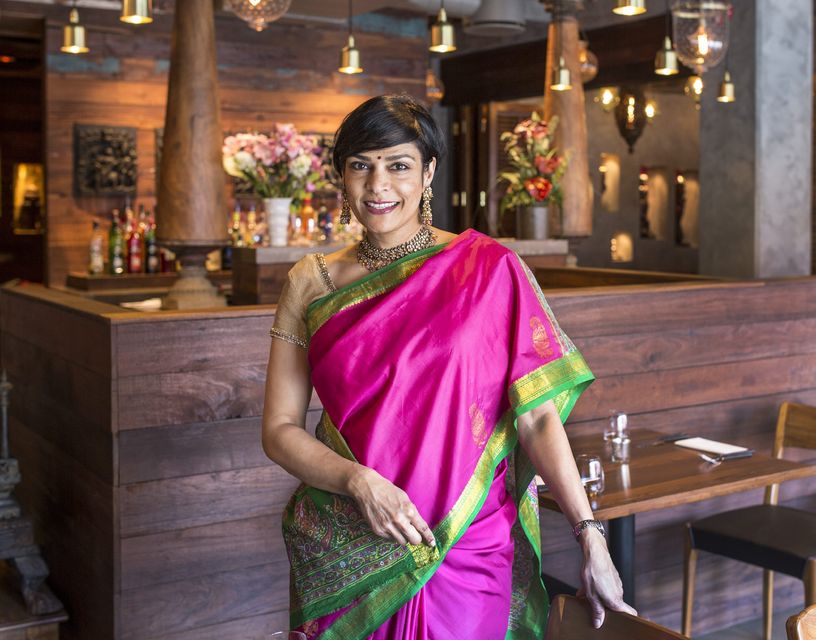 Chandrika Gunnarsson owns Austur Indíafjelagið with her husband, as well as the Hraðlestin Indian restaurant chain. mbl.is/Árni Sæberg
Chandrika Gunnarsson is the owner and manager of the ever-popular Austur Indíafjelagið Indian restaurant in Reykjavik. The restaurant has made it into some of the world's most glamorous magazines including the Louis Vuitton City Guide and a great write-up in the Lonely Planet guide.
To celebrate the Indian festival of Holi, the restaurant offers a special Holi menu. Holi is a colourful Hindu spring festival, also known as the festival of colours or the festival of love. It marks the arrival of spring and the end of winter.
"The festival celebrates love, the full moon and colourful food," explains Chandrika. "In India people begin the celebrations by offering sweet foods to their friends and relatives. Many wear white and throw colourful powder onto each other. The festival lasts for 2- 3 days and is an incredible experience."
The Austur Indíafjelagið Holi menu, which is available for the next three weeks, is one of the most popular menus on offer by the restaurant. Asked what the secret behind years of success Chandrika believes it's stability. "Our customers know that the food is always of the same quality, the service is always up to standard. And also our warm and inviting atmosphere."