Eat and Drink
|
Iceland Monitor
|
Sun 7 Aug 2016
|
10.04 GMT
Rave reviews for Agern restaurant head chef Gíslason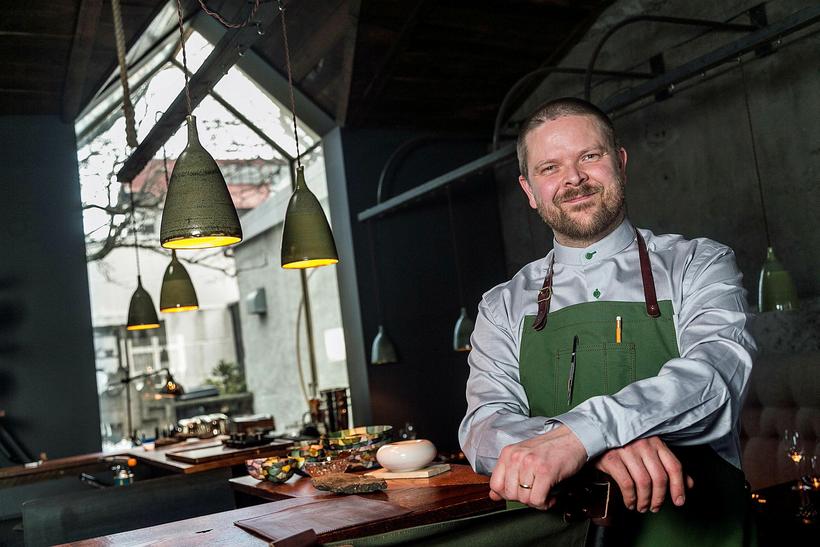 Gíslason is the former head chef of acclaimed Reykjavik restaurant Dill. Iceland Monitor/ Ómar Óskarsson
Restaurant Agern in New York, the latest venture by Danish food entrepreneur Klaus Meyer has received rave reviews in the New York Times. Head chef of Agern Gunnar Karl Gíslason is the former chef of Reykjavik restaurant Dill.
"Mr. Gislason has imported Dill's philosophy but not, for the most part, its Icelandic provisions, like the dried sheep droppings over which fish is smoked. Buying food raised around New York, he and his chef de cuisine, Joseph Yardley, treat the city as another Scandinavian capital: Oslo-on-Hudson," writes the New York Times.
Speaking to press about the new restaurant earlier this year, Meyer said,
"Gíslason's curious nature, together with his love for reviving traditions, using old techniques and his eye for finding pristine products, fits perfectly with the vision of this restaurant. To create a pure and wholesome kitchen with a modern Nordic flavor palate based on produce predominantly sourced in our close surroundings. We want to come up with something brand new, rooted in our history, that makes sense here and that makes sense to us."
Dill restaurant in Reykjavik is one of the city's most critically acclaimed restaurants.
According to the latest issue of the White Guide, a comprehensive restaurant guide in English covering the best restaurants in Sweden, Denmark, Norway, Finland, Iceland and the Faroe Islands, Dill is the best restaurant in Iceland.