Culture and Living
|
Iceland Monitor
|
Wed 28 Aug 2019
|
11.11 GMT
|
Modified at 11.28
Ninety Nationalities at U of Iceland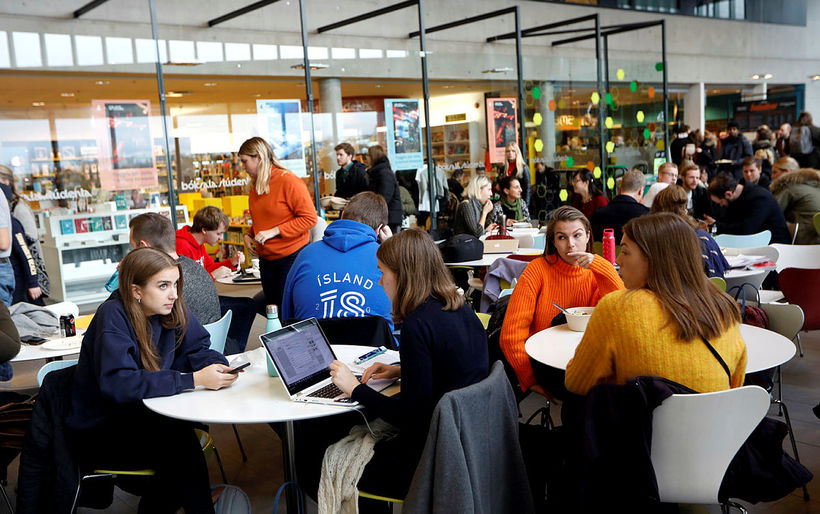 There are about 1,300 foreign students registered at the University of Iceland. mbl.is/Eggert Jóhannesson
Close to 700 international students are among the freshmen at the University of Iceland this fall, Morgunblaðið reports. About 400 of them have arrived on their own, while the rest are exchange students, as a result of cooperation between the University of Iceland and universities abroad.
The number of international students is similar to what it has been in recent years, states Friðrika Harðardóttir, director of the university's international office. Altogether, there are about 1,300 students from abroad registered at the university at various stages of their studies. This represents about 10 percent of the total student body of 13,000.
The newly arrived students come from various directions. "They are of 90 nationalities, mostly from Europe, but there are also large groups from the US, Canada and Asia – mainly South Korea," Friðrika explains.
Among the international students, there are many from the Philippines, who have settled here. Some are educated in nursing, or other fields, and since they intend to work here, they're studying Icelandic at the university.
Most of the international students are enrolled in undergraduate studies – mainly Icelandic as a second language, but also in engineering and other sciences. "A third of our doctorate students are from abroad," Friðrika reveals. "A considerable number of classes are taught in English – even some programs at the master's level, such as environmental and natural resources studies – and those include many foreign students," she explains. "Besides, we have an international program in Viking and Medieval Norse studies, which is popular."
Friðrika believes Iceland's popularity as a tourist destination has had a major effect in terms of attracting foreign students: "People come here, get to know the country, and see that we have a good and strong university, where you can enroll in diverse quality programs, which are internationally recognized."
In her opinion, the international students have a substantial impact on the student community: "The atmosphere becomes more international, and it's also worth noting that the number of foreign students affects the university's international ranking."