Culture and Living
|
Morgunblaðið
|
Tue 5 Jun 2018
|
10.27 GMT
Art: Shoplifter to be Iceland's representative at the Venice Biennale next year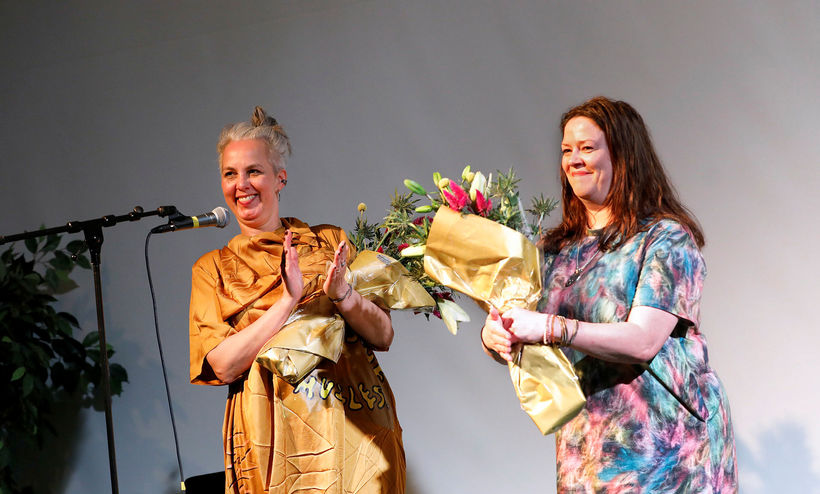 Hrafnhildur Arnardóttir, Shoplifter, and exhibition director Birta Guðjónsdóttir. mbl.is/Eggert Jóhannesson
Hrafnhildur Arnardóttir, known by the artist name Shoplifter will be Iceland's representative at the Venice Biennale in May 2019. Legendary Icelandic rock group HAM will perform as part of her installation.
This decision was announced last night by the Icelandic Art Centre. Director of the project in the Iceland pavilion is Birta Guðjónsdóttir
Shoplifter has worked for several years exploring the use and symbolic nature of hair, and its visual and artistic potential. For Shoplifter hair is the ultimate thread that grows from our body. Hair is an original, creative fiber, a way for people to distinguish themselves as individuals, and often an art form.
Humor plays a large role in her life and work, sometimes subtly, but other times taking over. This humor extends to her love of playing with the juxtaposition of opposites. Like with her hair pieces- they appear beautiful evoking natural forms and plant life, but at the same time hair is considered grotesque and disturbing when it is not attached to the body, like hair in the shower drain.
An announcement by the IAC states that the winning proposal by Shoplifter is a vast-scale installation for all the senses.
To see all artists who have taken part in the Bienanle see HERE.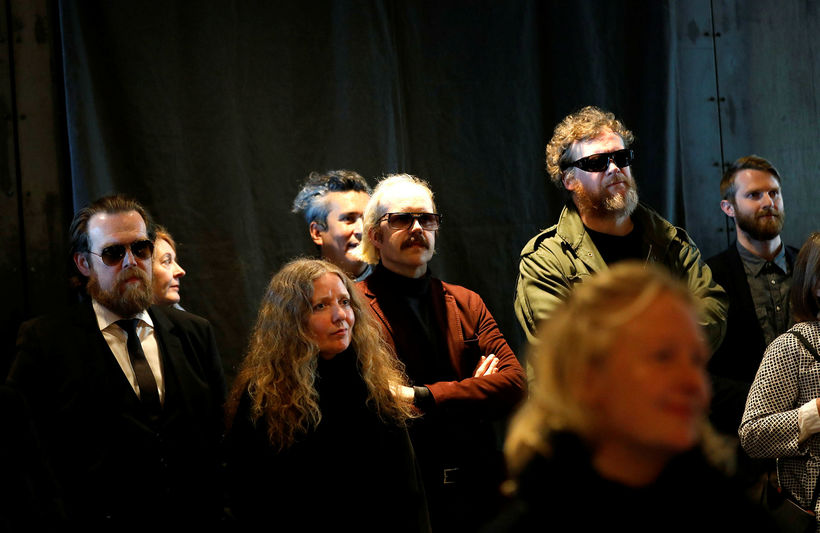 Rock band HAM will compose a piece to be performed at the Biennale as part of the installation. mbl.is/Eggert Jóhannesson