Culture and Living
|
Iceland Monitor
|
Mon 14 May 2018
|
14.03 GMT
|
Modified at 14.34
Iceland to take part in Eurovision in Israel next year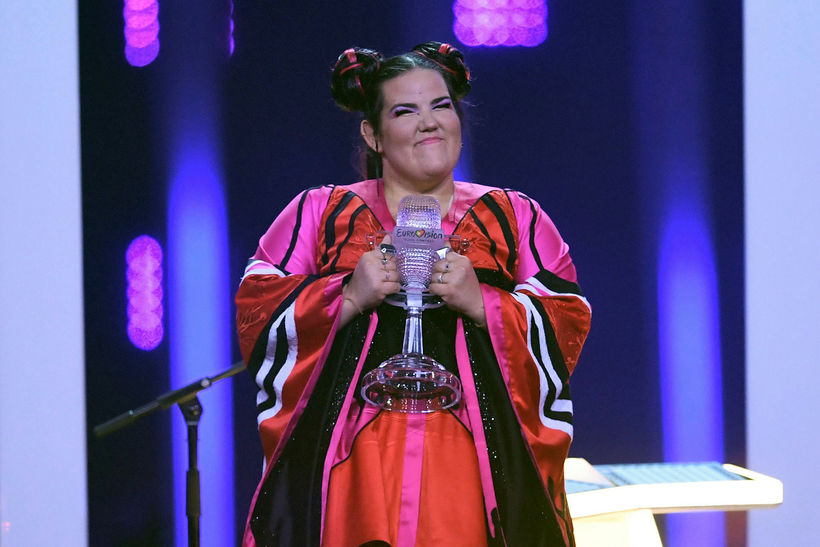 Netta from Ísrael drew some comparisons to the Icelandic Björk, at least for her hair and outfit. Many Icelanders are outraged at the win. AFP
Despite a wave of criticism on Israel winning the Eurovision Song Contest on Saturday, Iceland expects to take part in next year's contest which will take place in Israel.
The Israeli win by Netta Barzilai has sparked some outrage due to the political situation of Israel and Palestine and the controversial opening of a US Embassy in Jerusalem. Many Palestinian protestors were killed, including teenagers and children.
"We expect to take part next year just like every year," says programme director of RÚV national broadcasting service Skarphéðinn Guðmundsson asked by Mbl.is whether Iceland might boycott the contest next year.
Organisation Iceland-Palestine have criticised Europe for not standing with human rights by voting for the Israeli entry.
"At this stage we are looking at the matter, location of the contest and the cost of taking part and other factors." Iceland will announcing in autumn its decision to take part but Guðmundsson says that Iceland will also discuss with other Nordic nations their stance on the matter. "But unless something changes we are looking to taking part in next year's contest."
Iceland's entry for Eurovision didn't make it through the semi-finals and came in one of the bottom places of the whole contest.