Culture and Living
|
Iceland Monitor
|
Wed 4 Apr 2018
|
17.44 GMT
|
Modified 5 Apr 2018 14.28
Interview:"My camera is my passport"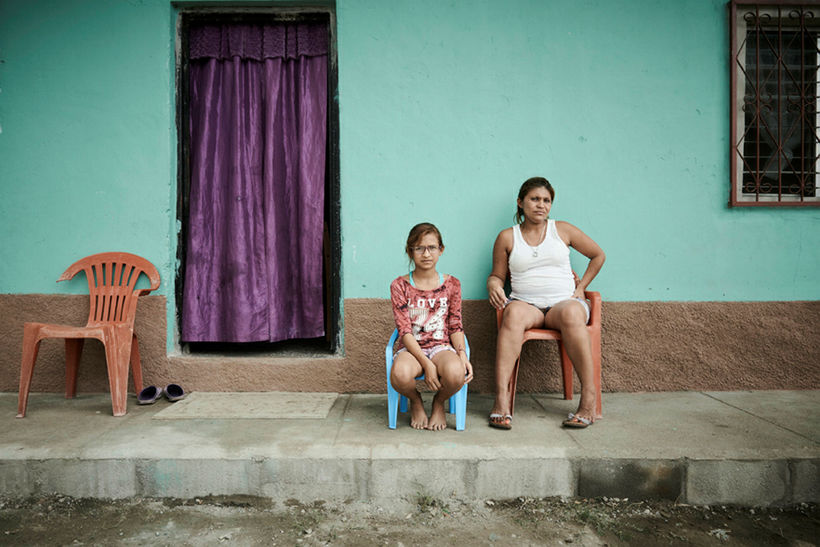 Resilient: The Women of Honduras' telling the story of how the women of Honduras face severely adverse conditions and are forced to find ways to adapt that are so foreign to people like you and I, its nearly unfathomable.
Christina Simons is half Icelandic and lives in Melbourne, Australia. Recently she made a much-respected shortlist in the Discovery category of the Sony World Photography contest with the winner announced in April.
Last year, Simons was nominated in the "Daily Life"category and came second, being the first Icelander ever to win an award in the competition.
Simons says that feels Icelandic in her heart and has an Icelandic passports.
"For me this is like a question of 'where do I belong?' 'Or what box do I fit in best?' and it's a tough question for me because I feel a little bit of an outsider everywhere. So beyond having an Icelandic passport…. Yes I do consider myself Icelandic, though in some ways I feel when I'm in Iceland I'm not 'as Icelandic' as everyone else because I wasn't educated in Iceland and my Icelandic didn't develop beyond childhood. But I feel I grew up in Iceland because it was an integral part of my childhood and my life and who I am today. I don't feel American at all, though my accent is more or less American and I was educated there until the age of 18. I'm not really Australian though I feel embraced by Australia, so the culture I connect with and identify with the most is my Icelandic part. "
"
Simons worked for the Doctors without Borders in Central America. "Seeing hundreds of people in the refugee camps there really affected me," she explains. Most of them were from Honduras or El Salvador. Everyone trying to flee the violence and horrors they live with at home. This journey is fraught with environmental hazards of dehydration, food and water contamination, sunburn and disease, as well as the physical dangers of the trains, all of which come second to the risk of theft, beatings, rape, torture, violence, kidnapping, mutilation, and murder. "
"With a long history of government corruption and violence it is no surprise that Honduras struggles to extract itself from generations of violence and crime," Simons wrote in her description of the project. "Having fled from civil wars countless Hondurans settled in the United States. Soon after many joined either the Mara Salvatrucha (MS13) or Calle 18 (M18) street gangs which originated on the streets of Los Angeles in the 1980s. In the 90s, the US government began deporting them back to their respective countries where these relocated 'Maras' have been running poverty-stricken Honduras into even deeper crisis.
In order to survive one must adapt and with limited choices it may mean that to adapt one must join in. Many Women of Honduras, often the victims of this
life, have chosen to join in subjecting themselves to a tougher more frightening life in order to survive today's starvation and rape for tomorrows gunshot, wound, prison sentence or death."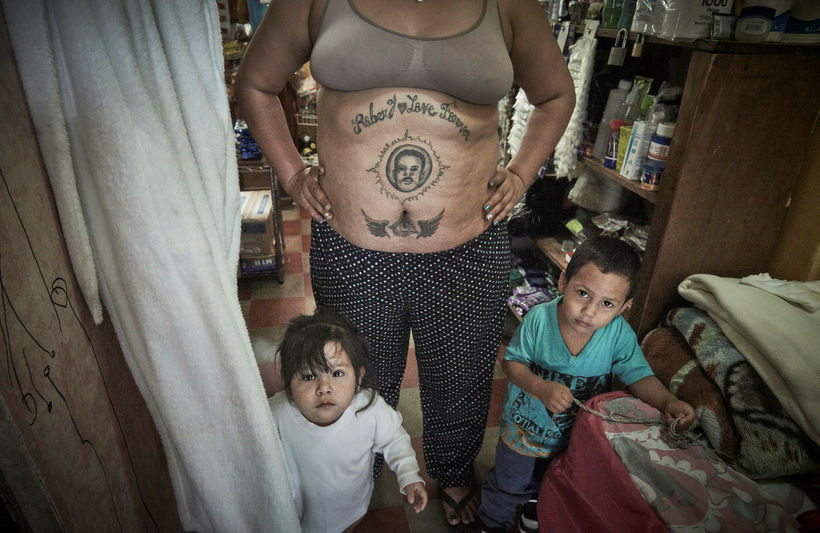 Simons got married to Australian William Pritchard in 2009 in a Pagan ceremony at Þingvellir.
"My passion sits with Documentary because I'm a deeply curious person, " she says. " I want to know and understand the world around me at a deeper level than what I can see on television or the internet – I want to step inside other peoples worlds and get to know that why and how of their worlds better. I want the firsthand experience to answering my own questions about the cultures, anthropology and psychology of people I take photos of. I use my camera as the passport to get me into these worlds and a tool to share what I have learned. It's a privilege many do not have and an education far beyond what can be taught in schools so I try to share that privilege with my work."
Simons feels privileged to feel compelled to use her humanitarian work to tell the stories of those who cannot tell them on her own. "To convey their plight, hopes, fears and their story. If it is within my means to use my camera as their voice it is an honour and a responsibility to be of service to them in that way."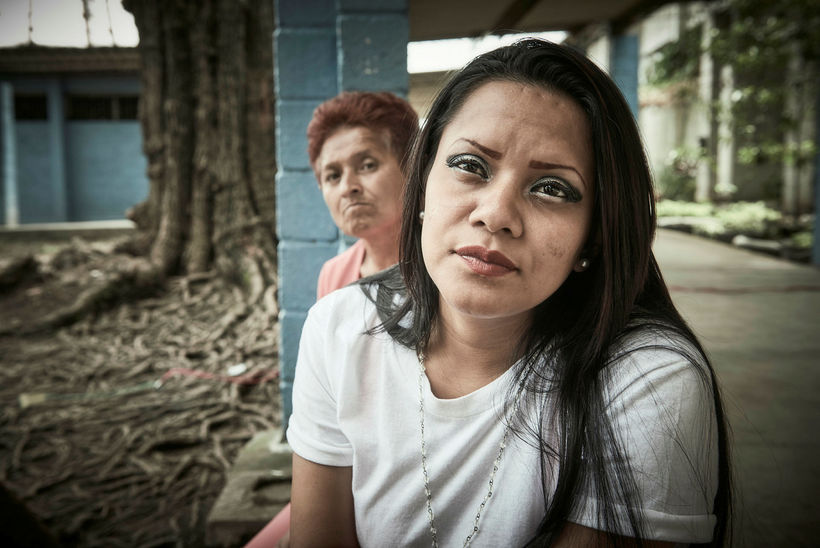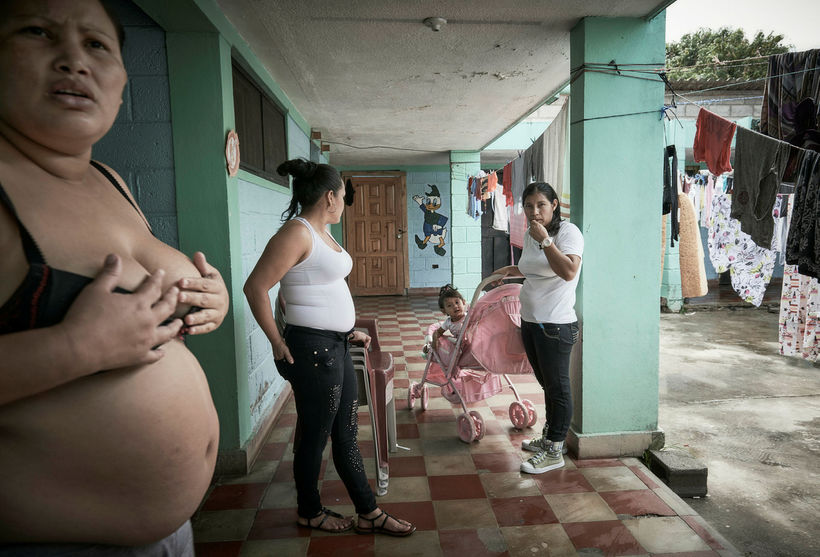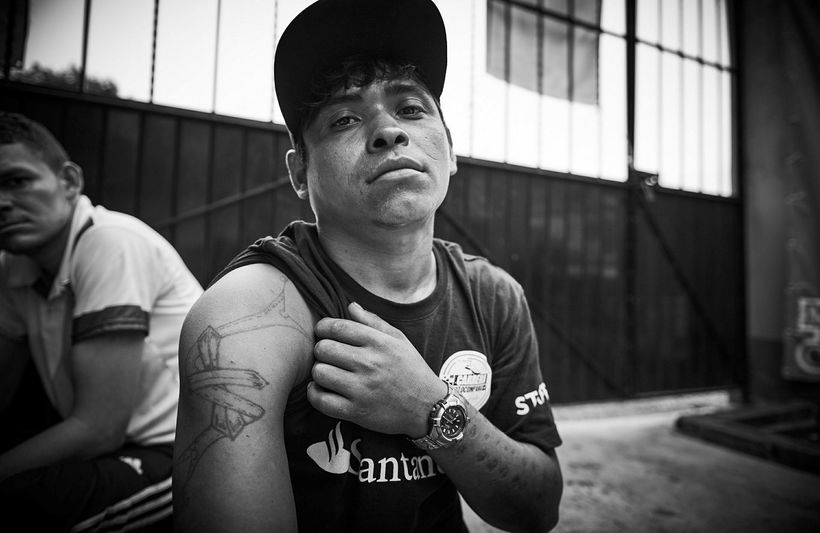 Juan is 21 years old. He joined the gangs when his mother died when he was 6. The scars are self inflicted coping mechanisms for being a spy for both gangs- the M18 and the MS13 - and doing all the things that gang life involves. (From 'Running to Nowhere') The images above of him is from another series called 'Babies Behind Bars' which is about children living with their mothers in prison until the age of 4.