Culture and Living
|
Iceland Monitor
|
Tue 30 Jan 2018
|
21.07 GMT
Ísold Uggadóttir wins best director award at Sundance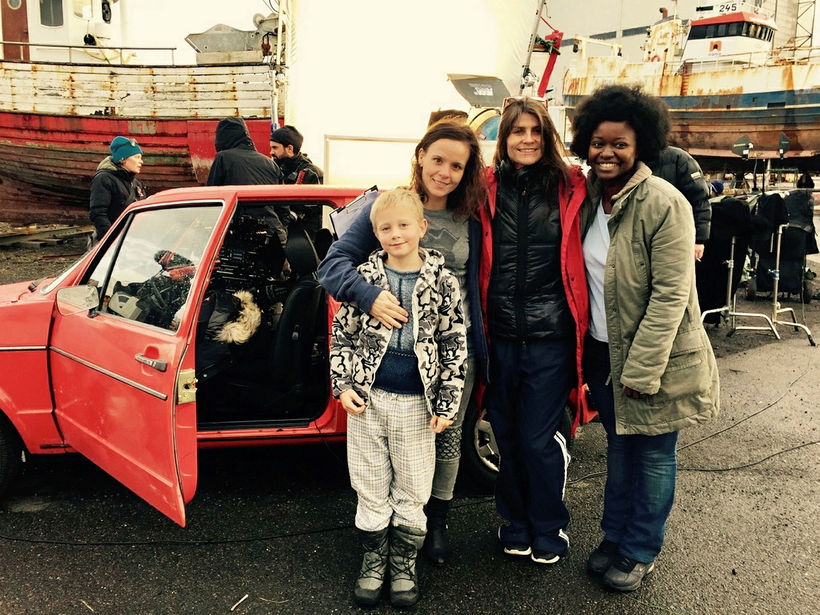 Ísold Uggadóttir with the actors of And Breathe Normally, from left to right: Patrik Nökkvi Pétursson, Kristín Þóra Haraldsdóttir, Ísold Uggadóttir and Babetida Sadjo.
Ísold Uggadóttir won the Best Director award in the World Cinema Dramatic Competition of the Sundance Film Festival for her Icelandic feature And Breathe Normally, reports the Icelandic Film Centre. This is the first time that an Icelandic feature wins an award at Sundance and only the second time that an Icelandic feature has been selected for one of Sundance's main competitive sections.
Uggadóttir accepted the award in person. And Breathe Normally had its world premiere at the festival on January 22, where Uggadóttir was also in attendance with the film's main cast and crew.
And Breathe Normally is Uggadóttir's first feature film. She previously wrote and directed the award-winning short films Family Reunion, Committed, Clean and Revolution Reykjavík, and she graduated from the Columbia University School of the Arts in 2011 with a master's degree in directing and screenwriting.
The film had a warm reception at the festival and has received positive reviews from Variety and Screen Daily.